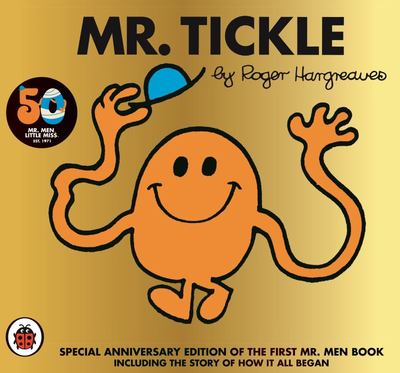 $16.99
AUD
Category: Childrens Classics
Mr Tickle is small and round and has arms that stretch and stretch. Extraordinarily long arms, perfect for tickling! In 1971 Mr Tickle was published, bringing fun, tickles and laughter to children everywhere. Now, 50 years later you can enjoy this special upsized edition of the classic story with a bon us new story about how it all began. The perfect gift for fans of the Mr Men. The Mr Men and Little Miss have been delighting children for generations with their charming and funny antics. Bold illustrations and funny stories make Mr Men and Little Miss the perfect story time experience for children aged two up. Have you met them all? ...Show more
$24.99
AUD
Category: Childrens Classics | Series: The Magic Faraway Tree
Joe, Beth and Frannie find the Enchanted Wood on the doorstep of their new home, and when they discover the Faraway Tree it is the start of a wonderful series of magical adventures. Join them and their friends Moonface, Saucepan Man and Silky the fairy as they discover which new land is at the top of t he Faraway Tree. Will it be the Land of Spells, the Land of Treats, or the Land of Do-As-You-Please? This is the perfect story for bedtime and shared reading for young children. Discover the magic! ...Show more
$24.99
AUD
Category: Childrens Classics | Series: The Magic Faraway Tree
Joe, Beth and Frannie find the Enchanted Wood on the doorstep of their new home, and when they discover the Faraway Tree it is the start of a wonderful series of magical adventures. Join them and their friends Moonface, Saucepan Man and Silky the fairy as they discover which new land is at the top of th e Faraway Tree. The Magic Faraway Tree is a children's novel by Enid Blyton, first published in 1943. It is the second book in the The Faraway Tree series of children's novels. Jo, Bessie and Fanny, the protagonists of the series, have their cousin Dick over to stay with them. Will it be the Land of Spells, the Land of Treats, or the Land of Do-As-You-Please? This is the perfect story for bedtime and shared reading for young children. Discover the magic! ...Show more
Robinson Crusoe
by Daniel Defoe; Robert Ingpen (Illustrator)
$49.99
AUD
Category: Childrens Classics
Daniel Defoe's Robinson Crusoe, regarded by many to be first novel in English, is also the original tale of a castaway struggling to survive on a remote desert island. This Penguin Classics is edited with an introduction and notes by John Richetti. The sole survivor of a shipwreck, Robinson Crusoe is wa shed up on a desert island. In his journal he chronicles his daily battle to stay alive, as he conquers isolation, fashions shelter and clothes, enlists the help of a native islander who he names 'Friday', and fights off cannibals and mutineers. Written in an age of exploration and enterprise, it has been variously interpreted as an embodiment of British imperialist values, as a portrayal of 'natural man', or as a moral fable. But above all is a brilliant narrative, depicting Crusoe's transformation from terrified survivor to self-sufficient master of an island. This edition contains a full chronology of Defoe's life and times, explanatory notes, glossary and a critical introduction discussing Robinson Crusoe as a pioneering work of modern psychological realism. Daniel Defoe (1660-1731) had a variety of careers including merchant, soldier, and political pamphleteer. Over the course of his life Daniel Defoe wrote over two hundred and fifty books on economics, history, biography and crime, but is best remembered for the fiction he produced in late life, which includes Robinson Crusoe (1719), Moll Flanders (1722) and Roxana (1724). Defoe had a great influence on the development of the English novel and many consider him to be the first true novelist. If you enjoyed Robinson Crusoe, you may like Alexandre Dumas' The Count of Monte Cristo, also available in Penguin Classics. 'Robinson Crusoe has a universal appeal, a story that goes right to the core of existence' Simon Armitage   ...Show more
$24.99
AUD
Category: Childrens Classics | Series: The Magic Faraway Tree
The first story in the Magic Faraway Tree series by one of the world's most popular children's authors, Enid Blyton. Joe, Beth and Frannie find the Enchanted Wood on the doorstep of their new home, and when they discover the Faraway Tree it is the start of a wonderful series of magical adventures.Join them and their friends Moonface, Saucepan Man and Silky the fairy as they discover which new land is at the top of the Faraway Tree. Will it be the Land of Spells, the Land of Treats, or the Land of Do-As-You-Please? This is the perfect story for bedtime and shared reading for young children. Discover the magic! ...Show more
$44.99
AUD
Category: Childrens Classics
The imaginations of children from all over the world have been inhabited by the unforgettable characters of the fairy tales written by the Brothers Grimm, such as Snow White and the Seven Dwarves, the courageous twins Hansel and Gretel, the unfortunate Frog Prince, Cinderella and her hateful step-sister s, and many more. Many children have closed their eyes at the end of the day, lulled to sleep by these stories, which have by now become a part of global literary heritage. In this volume of some of the most famous and best-loved fairy tales, world famous illustrator Manuela Adreani, has created a brand new world with her delicate and brightly-coloured illustrations where children can rediscover their favourite characters through new eyes, while the adults with them can relive some of their warmest childhood memories. AGES: 6 plus AUTHOR: Manuela Adreani has worked as a graphic artist and animator. After winning a scholarship to the European Institute of Design, she worked for the Lastrego e Testa studio on TV series produced and broadcast by Italy's RAI television. In 2011 she embarked on a career as a freelance illustrator, working with Benchmark and Scholastic India. She illustrated the volumes Alice in Wonderland, Pinocchio, Snow White, and The Wizard of Oz for White Star Kids, and was one of the winners of the illustration contest organised for the 130th anniversary of the creation of Pinocchio. ...Show more
$29.99
AUD
Category: Childrens Classics | Series: Illustrated Originals
Join Dorothy and her little dog Toto on the yellow brick road, as they set off to explore the magical Land of Oz. Can they find the Wizard, defeat the Wicked Witch of the West, and return to Kansas?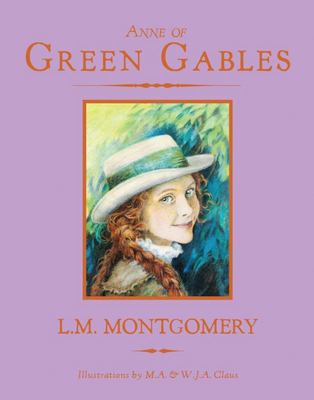 $16.99
AUD
Category: Childrens Classics
Follow the adventures of spirited readhead Anne Shirley as she settles into her new home, makes friends, and stirs up trouble. Farm-owning siblings Marilla and Matthew Cuthbert want to adopt a boy to help them around the farm. In a mix-up, the orphanage sends them the active and imaginative Anne Shirley instead. They make the most of the mistake as Anne becomes the beloved heart of the family and community, as well as of generations of readers. With illustrations by M.A. and W.J.A. Claus, this beautiful, vibrant clothbound hardcover is unabridged and makes a great addition to every home library. The Knickerbocker Classics bring together the essential works of classic authors from around the world in stunning editions to be collected and enjoyed. ...Show more
$19.95
AUD
Category: Childrens Classics | Series: Pippi Longstocking
Pippi Longstocking is nine years old. She has just moved into Villa Villekulla where she lives all by herself with a horse, a monkey, and a big suitcase full of gold coins. The grown-ups in the village try to make Pippi behave in ways that they think a little girl should, but Pippi has other plans! She would much rather spend her days arranging wild, exciting adventures to enjoy with her neighbours, Tommy and Annika, or entertaining everyone she meets with her outrageous stories. Pippi thinks nothing of wrestling a circus strongman, dancing a polka with burglars, or tugging a bull's tail. Generations of children have fallen in love with Pippi Longstocking. Just like Tommy and Annika, readers are instantly charmed by her warmth and sense of fun. Astrid Lindgren's children's classic first appeared in 1945. Astrid once commented, 'I write to amuse the child within me, and can only hope that other children may have some fun that way, too.' When she was growing up, Lauren Child loved Astrid Lindgren's books. She remembers: 'I discovered Pippi when I was about eight years old and found her completely inspiring.' Known and loved as the creator of some equally feisty little girls - notably Clarice Bean and Lola - Lauren has brought her own inimitable style to this beautifully-illustrated edition of Pippi Longstocking. ...Show more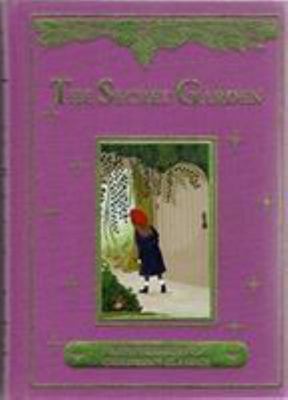 $19.99
AUD
Category: Childrens Classics | Series: Bath Classics Ser.
The classic children's story, now available in a new package   A classic piece of children's literature first published as a novel in 1911, Frances Hodgson Burnett's The Secret Garden is a story of transformation and renewal. Unwanted by her parents, Mary Lennox, a spoiled, selfish young girl is raise d in India by servants. When cholera breaks out killing her parents and most of the servants, Mary is sent to live with a mostly absent uncle in England. It seems as though no one cares for Mary, and that Mary will never care for anyone--until she steps into the secret garden, and her life begins to change.     Now available in this Canterbury Classics edition with a special heat-burnished cover, foil stamping, and designed endpapers, this hopeful and beautiful novel is the perfect gift for every child--and every adult who remembers that first moment when he or she began to finally grow up.     About the Word Cloud Classics series:   Classic works of literature with a clean, modern aesthetic Perfect for both old and new literature fans, the Word Cloud Classics series from Canterbury Classics provides a chic and inexpensive introduction to timeless tales. With a higher production value, including heat burnished covers and foil stamping, these eye-catching, easy-to-hold editions are the perfect gift for students and fans of literature everywhere. ...Show more
$29.99
AUD
Category: Childrens Classics
What hopes do you have for the future? Who do you long to become? This empowering book encourages young girls to become leaders unafraid to stand up for themselves and others. The world's been waiting for them, and there's so much to discover Warm, loving rhymes and tenderly detailed illustrations help readers imagine the thousands of adventures up ahead. Each new day is a chance to become a keeper of kindness and a champion of change, an imaginative explorer who listens well and speaks the truth. A perfect gift for baby showers, graduations, and other celebrations, Dreams for Our Daughters is a book girls will treasure throughout their lives. ...Show more