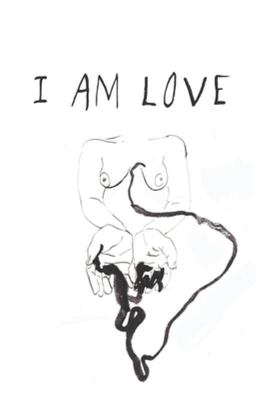 I Am Love
by Sasha Alexandria
$16.99
AUD
Category: Classics
'I AM LOVE' is a meditative experience guiding you on the path of embodied self-love. This book features delicate illustration interlaced with poetic ensembles, that wrap you in the eternal blanket of love and safety. Author Sasha Alexandria created this passage to encourage others to open the door to p lay. By reading this book you will truly understand that your strength, power and wisdom is birthed from your vulnerability. This book is not merely a physical manuscript rather, it radiates in the space of the readers consciousness, living in the universal dance of unconditional love. ...Show more
$19.99
AUD
Category: Classics
All animals are equal. But some animals are more equal than others. Mr Jones of Manor Farm is so lazy and drunken that one day he forgets to feed his livestock. The ensuing rebellion under the leadership of the pigs Napoleon and Snowball leads to the animals taking over the farm. Vowing to eliminate the terrible inequities of the farmyard, the renamed Animal Farm is organised to benefit all who walk on four legs. But as time passes, the ideals of the rebellion are corrupted, then forgotten. And something new and unexpected emerges. . . Animal Farm- the history of a revolution that went wrong - is George Orwell's brilliant satire on the corrupting influence of power.   ...Show more
$23.99
AUD
Category: Classics | Series: Currency Plays
The family problems of Western Australian Aborigines in the 1930s (4 acts, 12 men, 8 women).
$19.99
AUD
Category: Classics
"The Crucible" is a 1952 play by the American playwright Arthur Miller. It is a dramatization of the Salem witch trials that took place in the Province of Massachusetts Bay during 1692 and 1693. Miller wrote the play as an allegory of McCarthyism, when the US government blacklisted accused communists. M iller himself was questioned by the House of Representatives' Committee on Un-American Activities in 1956 and convicted of "contempt of Congress" for refusing to identify others present at meetings he had attended. It was first performed at the Martin Beck Theater on Broadway on January 22, 1953. Miller felt that this production was too stylized and cold and the reviews for it were largely hostile (although The New York Times noted "a powerful play in a driving performance"). Nonetheless, the production won the 1953 "Best Play" Tony Award. A year later a new production succeeded and the play became a classic. It is a central work in the canon of American drama.Fuji Books' edition of "The Crucible" contains supplementary texts:* "Tragedy And The Common Man", an essay by Arthur Miller.* Excerpts from Nathaniel Hawthorne's magnus opus "The Scarlet Letter", a narrative of the Salem Witch trials.* A few selected quotes of Arthur Miller. ...Show more
Medea and Other Plays
by Eurípides; Philip Vellacott (Introduction by, Translator)
$14.99
AUD
Category: Classics | Series: Penguin Classics Ser.
Four plays which exemplify his interest in flawed, characters who defy the expectations of Greek society The four tragedies collected in this volume all focus on a central character, once powerful, brought down by betrayal, jealousy, guilt and hatred. The first playwright to depict suffering without ref erence to the gods, Euripides made his characters speak in human terms and face the consequences of their actions. In Medea, a woman rejected by her lover takes hideous revenge by murdering the children they both love, and Hecabe depicts the former queen of Troy, driven mad by the prospect of her daughter's sacrifice to Achilles. Electra portrays a young woman planning to avenge the brutal death of her father at the hands of her mother, while in Heracles the hero seeks vengeance against the evil king who has caused bloodshed in his family. Philip Vellacott's lucid translation is accompanied by an introduction, which discusses the literary background of Classical Athens and examines the distinction between instinctive and civilized behaviour. For more than seventy years, Penguin has been the leading publisher of classic literature in the English-speaking world. With more than 1,700 titles, Penguin Classics represents a global bookshelf of the best works throughout history and across genres and disciplines. Readers trust the series to provide authoritative texts enhanced by introductions and notes by distinguished scholars and contemporary authors, as well as up-to-date translations by award-winning translators. ...Show more
Ransom
by David Malouf
$19.99
AUD
Category: Classics
In his first novel in more than a decade, award-winning author David Malouf reimagines the pivotal narrative of Homer's Iliad--one of the most famous passages in all of literature. This is the story of the relationship between two grieving men at war: fierce Achilles, who has lost his beloved Patroclus in the siege of Troy; and woeful Priam, whose son Hector killed Patroclus and was in turn savaged by Achilles. A moving tale of suffering, sorrow, and redemption, Ransom is incandescent in its delicate and powerful lyricism and its unstated imperative that we imagine our lives in the glow of fellow feeling. ...Show more
$19.99
AUD
Category: Classics | Series: Penguin Modern Classics Ser.
Fading southern belle Blanche Dubois depends on the kindness of strangers and is adrift in the modern world. When she arrives to stay with her sister Stella in a crowded, boisterous corner of New Orleans, her delusions of grandeur bring her into conflict with Stella's crude, brutish husband Stanley. Eve ntually their violent collision course causes Blanche's fragile sense of identity to crumble, threatening to destroy her sanity and her one chance of happiness. ...Show more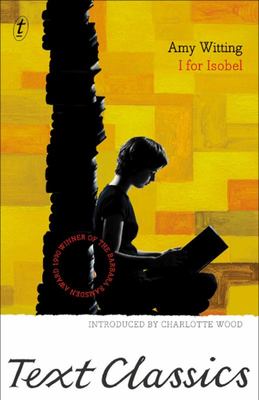 $12.95
AUD
Category: Classics | Series: Text Classics Ser.
Winner of the Barbara Ramsden Prize, 1990. This was life: no sooner had you built yourself your little raft and felt secure than it came to pieces under you and you were swimming again. Born into a world without welcome, Isobel observes it as warily as an alien trying to pass for a native. Her collectio n of imaginary friends includes the Virgin Mary and Sherlock Holmes. Later she meets Byron, W.H. Auden and T.S. Eliot. Isobel is not so much at ease with the flesh-and-blood people she meets, and least of all with herself, until a lucky encounter and a little detective work reveal her identity and her true situation in life. I for Isobel, a modern-day Australian classic, was followed by Isobel on the Way to the Corner Shop, winner of the AgeBook of the Year Award. Amy Wittingwas born in Annandale, an inner suburb of Sydney, in 1918. She attended Sydney University, then taught French and English in state schools. Beginning late in life she published six novels, including The Visit, I for Isobel, Isobel on the Way to the Corner Shopand Maria's War; two collections of short stories; two books of verse, Travel Diaryand Beauty is the Straw; and her Collected Poems. 'When we come to write the history of Australian writing in the twentieth century, the strange case of Amy Witting will be there to haunt us. Here is a writer who not only has great gifts - the kind of expert and mimetic gifts that would impel instant recognition from someone who admired a fine-lined American naturalist like William Maxwell - but a realist who has an effortless immediacy and a compelling sense of drama that should have ensured the widest kind of appeal, the sort of appeal that Helen Garner could command in her fiction-writing days. And yet this woman who published in the New Yorkerand commanded the respect of Kenneth Slessor was scarcely encouraged during the long grey sleep of Australian fiction publishing. It wasn't until the publication of I for Isobel...that Witting gained a national profile.' Peter Craven 'Australia's Amy Witting is comparable to Jean Rhys, but she has more starch, or vinegar. The effect is bracing.' New Yorker 'Isobel is instinctively searching for a lost part of her substance, the very memory of which has been obliterated. Prompted by her inexplicable sense of loss, she goes on her way, deviating, baffled, yet rejecting substitutes. To call the ending happy is to say both too much and too little. Was the lost part also searching for her? Amy Witting's admirers will find this novel as distinctive and compelling as her stories and her poetry.' Jessica Anderson '[Witting] lays bare with surgical precision the dynamics of families, sibling, students in coffee shops, office coteries. One sometimes feels positively winded with unsettling insights. There is something relentless, almost unnerving in her anatomising of foibles, fears obsessions, private shame, the nature of loneliness, the nature of panic.' Janette Turner Hospital 'A beautifully but unobtrusively honed style, a marvellous ear for dialogue, a generous understanding of the complex waywardness of men and women.' Andrew Riemer 'Terrific - incredibly wise...When I finished it I went straight back to the first page.' Cate Kennedy ...Show more
$19.99
AUD
Category: Classics
If you're looking for an explanation of Lord of the Flies's themes, plot points, character actions and motivations, plus discussions of William Golding's unique literary style and point of view, reach for the Literature Made Easy Series. This enlightening guide uses meaningful text, extensive illustrati ons and imaginative graphics to make this novel clearer, livelier, and more easily understood than ordinary literature plot summaries. An unusual feature, "Mind Map" is a diagram that summarizes and interrelates the most important details about Lord of the Flies that students need to understand. Appropriate for middle and high school students. ...Show more
$18.99
AUD
Category: Classics
Ray Bradbury's internationally acclaimed novel Fahrenheit 451 is a masterwork of twentieth-century literature set in a bleak, dystopian future. Guy Montag is a fireman. In his world, where television rules and literature is on the brink of extinction, firemen start fires rather than put them out. His jo b is to destroy the most illegal of commodities, the printed book, along with the houses in which they are hidden. Montag never questions the destruction and ruin his actions produce, returning each day to his bland life and wife, Mildred, who spends all day with her television "family." But then he meets an eccentric young neighbor, Clarisse, who introduces him to a past where people didn't live in fear and to a present where one sees the world through the ideas in books instead of the mindless chatter of television. When Mildred attempts suicide and Clarisse suddenly disappears, Montag begins to question everything he has ever known. He starts hiding books in his home, and when his pilfering is discovered, the fireman has to run for his life. ...Show more
$19.99
AUD
Category: Classics
'Shoot all the bluejays you want, if you can hit 'em, but remember it's a sin to kill a mockingbird'Meet Scout, the narrator of this book. Her story is one of Deep South summers, fights at school and playing in the street. The spooky house of her mysterious neighbour, Boo Radley, sags dark and forbiddin g nearby. Her brother, Jem, and her friend, Dill, want to make Boo come outside. Her story is about justice. When Scout?s father, a lawyer, agrees to defend a black man against an accusation by a white girl, he must battle the prejudice of the whole town.It?s about imagination - not just the kind you need for childhood games. Because you never really know a man until you stand in his shoes and walk around in them.Vintage Children?s Classics is a twenty-first century classics list aimed at 8-12 year olds and the adults in their lives. Discover timeless favourites from The Jungle Bookand Alice?s Adventures in Wonderland to modern classics such as The Boy in the Striped Pyjamasand The Curious Incident of the Dog in the Night-Time. ...Show more
Cambridge School Shakespeare: Julius Caesar
by Rex Gibson (Founded by); Richard Andrews (General Editor); Vicki Wienand (Editor, General Editor); Robert Smith (Editor); William Shakespeare
$18.95
AUD
Category: Classics | Series: Cambridge School Shakespeare Ser.
An improved, larger-format edition of the Cambridge School Shakespeare plays, extensively rewritten, expanded and produced in an attractive new design. An active approach to classroom Shakespeare enables students to inhabit Shakespeare's imaginative world in accessible and creative ways. Students are en couraged to share Shakespeare's love of language, interest in character and sense of theatre. Substantially revised and extended in full colour, classroom activities are thematically organised in distinctive 'Stagecraft', 'Write about it', 'Language in the play', 'Characters' and 'Themes' features. Extended glossaries are aligned with the play text for easy reference. Expanded endnotes include extensive essay-writing guidance for 'Julius Caesar' and Shakespeare. Includes rich, exciting colour photos of performances of 'Julius Caesar' from around the world. ...Show more