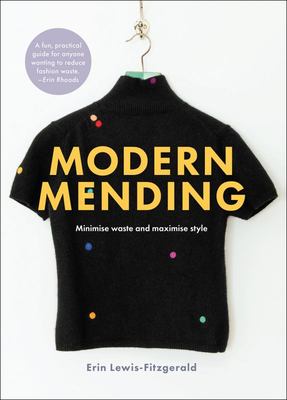 $35.00
AUD
Category: Craft
Australians send millions of tonnes of clothing to landfill each year - one of the highest clothing consumers in the world. The good news is that mending is trending and it's never been easier to repair and reinvent your favourite clothes.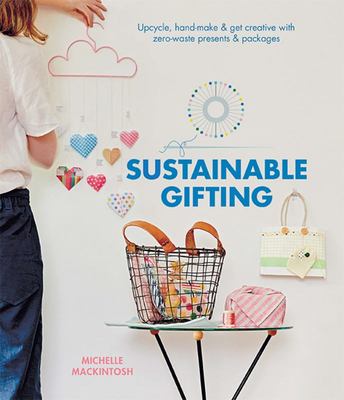 $24.99
AUD
Category: Craft
Michelle Mackintosh is on a mission to encourage people to reconnect with each other with thoughtful, creative and sustainable gifts. Put together with Michelle's beautiful aesthetic, Sustainable Gifting brings back the art of crafting packages with love and care.   Containing ideas for sustainable gift s like potted plants grown from seeds, baked goods, beautiful handmade journals and clever tote bags, this thoughtful guide to gifting also features self-made and recycled packaging ideas from delightful labels, string ties, wrapping paper, cards, origami boxes and reused containers.   With projects that are easy to achieve with step-by-step instructions and templates, Sustainable Gifting will inspire everyone to think sustainably about creating zero-waste gifts with love.   ...Show more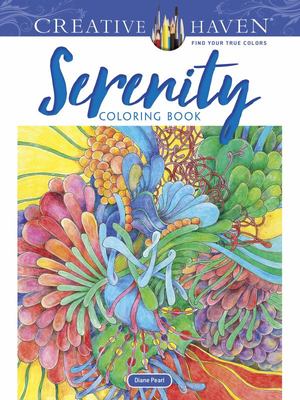 $14.99
AUD
Category: Craft | Series: Creative Haven Coloring Bks.
Bring out your inner artist with 31 mesmerizing illustrations made to help you find inner peace. Color abstract figures with tendrils, fins, pods, shells, and other soothing forms inspired by the tranquility of nature. Designed for experienced colorists, Serenity and other Creative Haven® adult colori ng books are a fun and easy way to relax. Pages are perforated and printed on one side only for easy removal. ...Show more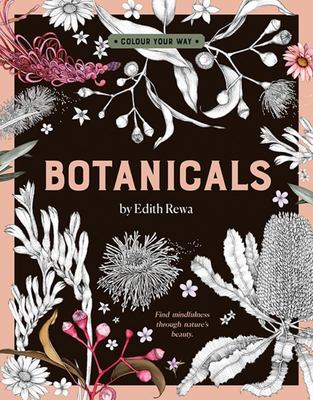 $14.99
AUD
Category: Craft | Series: Colour Your Way Ser.
Colour Your Way: Botanicals by Edith Rewa is a gorgeous colouring book showcasing the unique flora of Australia as seen through the eyes of textile designer and illustrator Edith Rewa. Includes 80 pages of blank colouring-in artwork to help you find mindfulness through nature's beauty.  
$24.95
AUD
Category: Craft
Use your creativity to explore Australia with these 30 enchanting drawings… Take your coloured pencils on a journey from desert to ocean, finding exotic animals, wildflowers and spectacular Australian landmarks on the way. A perfect souvenir for travellers to Australia or gift for creative dreamers ever ywhere. Use your creativity to explore Australia with these 30 enchanting drawings… Take your coloured pencils on a journey from desert to ocean, finding exotic animals, wildflowers and spectacular Australian landmarks on the way. A perfect souvenir for travellers to Australia or gift for creative dreamers everywhere. ...Show more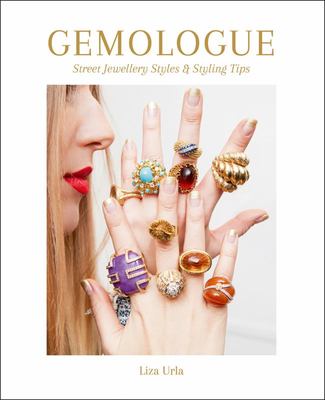 $49.99
AUD
Category: Craft
-A colorful collection of photographs from GEMOLOGUE by Liza Urla, a leading and much-loved jewelry blog and winner of the Best Blog in the Fashion category at the UK Best Blog Awards 2015 -Liza Urla is considered to be the first jewelry influencer in the world: she started her highly successful award-w inning jewelry blog, GEMOLOGUE.com, back in 2009 and since then has worked with countless jewelry brands such as Van Cleef & Arpels, Chanel, Bulgari, Faberge, Buccellati among others and has gained more than 300,000 followers -Combines 'street-style' pictures with Urla's professional styling creations, developed in collaboration with designers from all over the world -Inspirational and eye-catching photographs will be of interest to jewelry enthusiasts from all over the world Did you know that jewelry predates clothes? The oldest known piece is a set of 100, 000-year-old beads, made from Nassarius shells. Liza Urla advises us not to look at the eyes when meeting a new person, but instead to look at their jewelry. She describes it as the ultimate means of self-expression, essential to our identification as humans. "Jewellery is our armour," she says, "and precious stones our amulets". In this book, she journeys from continent to continent, chronicling the pieces that capture her imagination and her heart. Although many of the pictures are from the street, defining the wearer's style on the day they were taken, Urla has been lucky enough to access people's personal jewelry boxes. As she says, the best pieces are always in private collections. Urla's favorite finds are presented alongside her own jewelry styling, in collaboration with various designers from the jungles of Brazil, the beaches of Mexico, or the streets of London, NYC, Paris or Moscow. ...Show more
$13.95
AUD
Category: Craft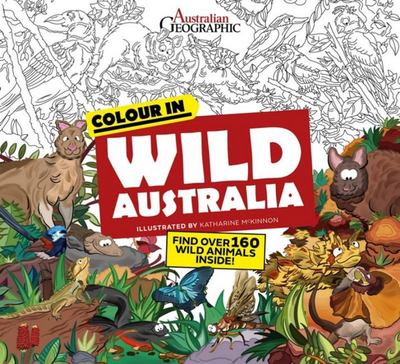 $9.95
AUD
Category: Craft
Featuring hand-drawn illustrations, this book contains 14 beautiful spreads to colour in. Suitable for kids and adults alike, each spread features 12 animals amongst native scenery waiting to be filled in, with a guide at the back for those who like to get the colours right! Locations include: Bondi Bea ch Simpson Desert Daintree Rainforest Antarctica Cradle Mountain Great Barrier Reef Uluru Kakadu Sydney Harbour Mt Kosciuszko ...Show more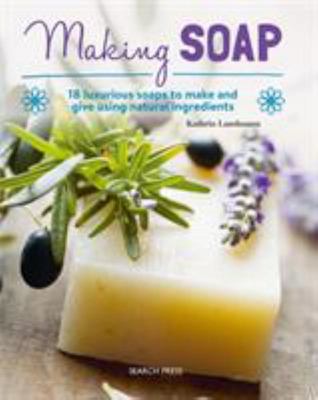 $25.99
AUD
Category: Craft
Beginner-friendly guide to making 18 lovely soaps using only natural ingredients that are kind to the environment. Beautifully photographed, this beginner-friendly guide has everything you need to make 18 lovely soaps. Inspirational for seasoned soap-makers as well, the recipes use only natural ingredi ents that are kind to the skin and our environment. From olive oil to juniper and cucumber to honey, there are lots of gorgeous fragrances and colours to satisfy everyone. With comprehensive information on where to start and what you need, the book includes essential tips on utensils, safety issues to consider, and by a step-by-step guide to making soap. There are also useful sections on fragrances and natural colourings and additives such as coffee and cinnamon. This book tells you everything you need to know about making your own hand-crafted soap, using tools most people already own An addictive hobby, you will find yourself making lovely, personalised soap ideas for gifting. ...Show more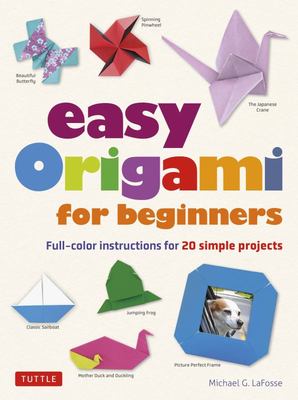 $12.99
AUD
Category: Craft
A complete introduction to origami paper folding for beginners at an unbeatable price   Easy Origami for Beginners is the ideal beginner's introduction to the magic of origami. This value-packed collection shows you how to fold the 20 most popular origami models that everyone loves to make. It is ful ly illustrated in color with simple and clear step-by-step instructions for each model.   Included are the following delightful projects: A Picture Frame -- a useful and inexpensive way to display your favorite family photos A Mother Duck and Duckling --an adorable duck and duckling pair that requires only one sheet of paper A Hibiscus Blossom -- one of two "modular" designs in the book that use several folded sheets to form a blossom that looks complicated (but isn't ) The Dart Glider -- a classic paper airplane that's fun to fold, but even more fun to fly An Inflatable Bunny Balloon -- the most challenging (and rewarding ) model in the book...a puff of air makes it 3D And many more The clear, colorful instructions in this book make it easy to create amazing paper models without any previous paper-folding experience. Perfect for adults or kids, and the ideal gift for someone who would like to try their hand at the traditional Japanese art of origami ...Show more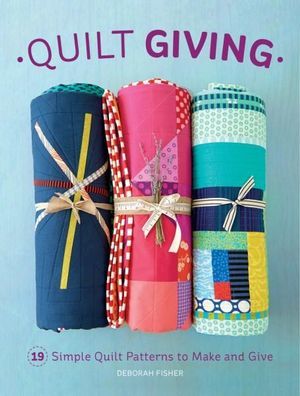 $49.99
AUD
Category: Craft
Enjoy the simple gift of quilting Creating a quilt is always a gift--in finding the time to enjoy your hobby, and in giving away your finished piece. In the pages of Quilt Giving, you'll find nineteen quilts that make perfect presents for yourself or someone else. The quilt patterns in this book embra ce beautiful color and sewing simplicity. You can take your time to enjoy the process and still have a quilt ready for your next baby shower or winter weekend curled up on the sofa You'll also expand your sewing skills as you experiment with the big block conventions found in Twinkle, Map and Bloom; use easy corner triangles for simple detail in Gem, Summer and Sprinkle; or cast tradition aside and use a vertical or horizontal grid in Path, Garden and City. Treat yourself to the gift of Quilt Giving ...Show more
$34.95
AUD
Category: Craft | Series: Search Press Classics
This comprehensive guide to embroidery stitches contains all the embroiderer needs to know to work dozens of stitches, and includes full advice on everything from choosing materials, beginning and ending a thread and using hoops to working as a left-handed embroiderer and learning how to paint threads. Step-by-step photography and clear instructions make the techniques achievable for beginners as well as providing an invaluable reference guide for experienced embroiderers. ...Show more