$19.95
AUD
Category: Education | Series: EXCEL
Excel Year 7 NAPLAN*-style Literacy Tests i ncludes:  thirty mini reading and language conventions te sts  three mini writing tests  two sample tests ea ch for reading, language conventions and writing  answers and explanations for all tests  the best test preparation for yo ur child Chapters: intr oduct ion the strengths and weaknesses chart mini tests: spe lling, grammar, punctuation, reading and writing sample tests: language conventions, reading and writing answers * This is not an officially endorsed publication of the NAPLAN program and is produced by Pascal Press independently of Australian governments. ...Show more
$24.95
AUD
Category: Education
This book is designed for parents who want to help their children and for teachers who wish to prepare their class for the NAPLAN Tests. NAPLAN Tests are sat by Year 5 students Australia-wide. These tests are held in May every year. The tests are in Literacy and Numeracy. In Literacy there are three tes ts: Language Conventions-Spelling, Grammar & Punctuation: there are around 50 questions in this test. Reading-Comprehension: there are around 35 questions in this test. Writing-Written Expression: there is one piece of writing in this test. In the Numeracy Test mathematics is tested. There are 40 questions in this test. Parents may also use these books separately from the tests and just as a general way of revising or when tutoring their children. This book is divided into sample questions and practice tests. It starts with samples of the Literacy (Reading and Language Conventions) and Numeracy questions. This is then followed by four practice tests for Numeracy, four practice tests for Reading and four practice tests for Language conventions. There is a sample Writing Task and four practice Writing Tasks. Samples can be revised if the practice tests are not completed. ...Show more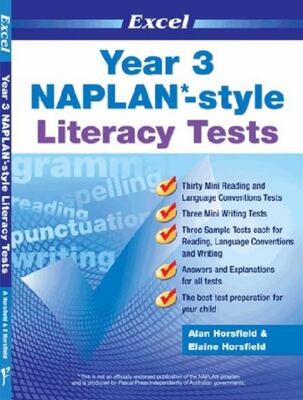 $17.95
AUD
Category: Education
This book is designed for parents who want to help their children and for teachers who wish to prepare their class for the NAPLAN Tests.
$19.95
AUD
Category: Education | Series: EXCEL
NAPLAN Tests are sat by students Australia-wide. These tests are held in May every year. The tests are in numeracy and literacy. This book fo cuses on numeracy. In numeracy there are two tests: non-calculator and c alculator allowed. There are around thirty-two questions in each test. Excel Year 7 NAPLA N*-style Numeracy Tests includes: thirty-two mini numeracy tests six sample numeracy tests answers and worked solutions for all t ests the best test preparation for your child * This is not an officially endorsed publication of the NAPLAN program an d is produced by Pascal Press independently of Australian governments. ...Show more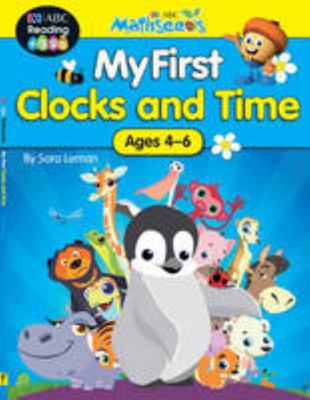 $10.95
AUD
Category: Education
ABC Mathseeds - My First Clocks and Time book is part of the My F irst series of Mathseeds workbooks stemming from the breakthrough online learning program. Mathseeds is created by the same team of educa tors and publishers who brought you ABC Reading Eggs. Each book in the a ll new My First range focus es on a key skills and concepts that c hildren need to become great at maths! This book focuses on ea rly addition and subtraction skills with a wide range of educational act ivities that children will enjoy. Find the full program at www.mathseeds.com.au, the website whe re children learn that maths + fun = Mathseeds! ...Show more
$15.95
AUD
Category: Education | Series: Excel Basic Skills
This book aims to build basic skills in reading, comprehension and maths. It supports schoolwork by having students practise key basic skills on a regular basis. This allows your child to learn new concepts while revising previous work.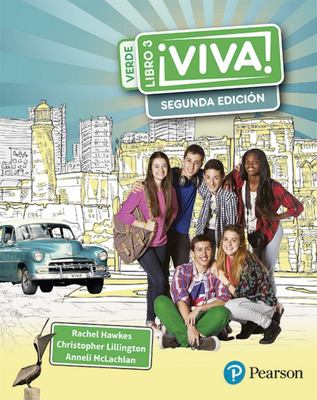 $36.95
AUD
Category: Education | Series: Viva! Ser.
Viva! 2nd edition is packed with content your Spanish language lower secondary students will enjoy learning. With a strong cultural focus and a wide range of resources for all abilities, ¡Viva! opens the window to the Spanish-speaking world. For Level 3, note that Verde is more accessible; and Rojo is m ore challenging. Clear progression and recycling of vocabulary and grammar build students' confidence and ability to manipulate language. A focus on building skills, including through dedicated skills pages, ensures pupils are ready to progress. Brand new quiz-style Repaso revision pages, designed for independent or group working, help pupils prepare for end-of-module assessments Adelante pages pool and revise the language from each module and build skills towards GCSE-style tasks, including authentic and literary texts, role-play, picture based activities and translations. Introduction of key sounds of Spanish using phonics helps pupils to establish good Spanish pronunciation and spelling. Note that this series was not written to align with any Australian syllabuses but has been reviewed for Australian use and Level 3 Verde is recommended for use with Year 9 in Australia. Level 3 Rojo may alternatively be used in Year 9 for more advanced students. Territory: Sales in Australia and New Zealand only Please order digital resources (Teacher Guides, Assessment Packs, ActiveBook, ActiveLearn) through Pearson Global Schools ...Show more
$8.95
AUD
Category: Education | Series: Reading Egg
The ABC Reading Eggspress Spelling books for Years 1 - 6 work together with the NEW online ABC Reading E ggspress Spelling program. With this new fully inte grated online and print program,students learn, use and apply their spel ling skills across a range of online questions types and written activit ies. It gives them the opportunity to use new spelling rules and strateg ies; to improve their proofreading abilities; and boosts vocabulary deve lopment for improvements in writing. ...Show more
$14.95
AUD
Category: Education | Series: Excel Basic Skills Ser.
In this book children will find a new and comprehensive approach to learning tables; a wide variety of activities; an emphasis on oral counting, language and patterns; carefully sequenced units; and life-out answer section.
$16.95
AUD
Category: Education
Targeting Handwriting QLD Year 3 Student Book begins with revision of the Queensland Modern Cursive Alphabet, numerals and punctuation. The b ook focuses on joining - diagonal joins, drop-on joins, horizontal joins and letters that don't join and provides students with lots of practice pages. Also inclu ded in the book is a section on double-letter combinat ions and a consolidation section, which includes joins practice and tips on avoiding common errors. Writing is a vital, compelling form o f communication. Regular practice, three to four times a week, in fine m otor skills and in letter formation will ensure the development of good handwriting habits. To be competent writers, their handwriting needs to be fluent and legible. The teaching of handwriting is an essential part of the writing curriculum. ...Show more
$8.95
AUD
Category: Education | Series: Reading Egg
The ABC Reading Eggspress Spelling books for Years 1 - 6 work together with the NEW online ABC Reading Eggspress Spelling program. With this new fully integrated online and print program,students learn, use and apply their spelling skills across a range of online questions types and written activities. It gives them the opportunity to use new spelling rules and strategies; to improve their proofreading abilities; and boosts vocabulary development for improvements in writing. ...Show more