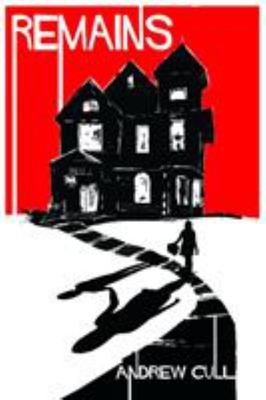 Remains
by Andrew Cull
$24.99
AUD
Category: Fantasy
Grief is a black house. How far would you go? What horrors would you endure if it meant you might see the son you thought you'd lost forever? Driven to a breakdown by the brutal murder of her young son, Lucy Campbell had locked herself away, fallen deep inside herself, become a ghost haunting room 23b o f the William Tuke Psychiatric Hospital. There she'd remained, until the whispering pulled her back, until she found herself once more sitting in her car, calling to the son she had lost, staring into the black panes of the now abandoned house where Alex had died. Tonight, someone is watching her back. ...Show more
$29.99
AUD
Category: Fantasy | Series: The\Bone Season Ser.
Paige Mahoney has eluded death again. Snatched from the jaws of captivity and consigned to a safe house in the Scion Citadel of Paris, she finds herself caught between those factions that seek Scion's downfall and those who would kill to protect the Rephaim's puppet empire. The mysterious Domino Program me has plans for Paige, but she has ambitions of her own in this new citadel. With Arcturus Mesarthim her former enemy at her side, she embarks on an adventure that will lead her from the catacombs of Paris to the glittering hallways of Versailles. Her risks promise high reward- the Parisian underworld could yield the means to escalate her rebellion to outright war. As Scion widens its bounds and the free world trembles in its shadow, Paige must fight her own memories after her ordeal at the hands of Scion. Meanwhile, she strives to understand her bond with Arcturus, which grows stronger by the day. But there are those who know the revolution began with them and could end with them . . . ...Show more
$19.99
AUD
Category: Fantasy | Series: Crescent City
Think Game of Thrones meets Buffy the Vampire Slayer with a drizzle of E.L. James - Telegraph Perfect for fans of Jessica Jones and True Blood, this is a blockbuster modern fantasy set in a divided world where one woman must uncover the truth to seek her revenge. Half-Fae, half-human Bryce Quinlan love s her life. Every night is a party and Bryce is going to savour all the pleasures Lunathion also known as Crescent City has to offer. But then a brutal murder shakes the very foundations of the city, and brings Bryce's world crashing down. Two years later, Bryce still haunts the city's most notorious nightclubs but seeking only oblivion now. Then the murderer attacks again. And when an infamous Fallen angel, Hunt Athalar, is assigned to watch her every footstep, Bryce knows she can't forget any longer. As Bryce and Hunt fight to unravel the mystery, and their own dark pasts, the threads they tug ripple through the underbelly of the city, across warring continents, and down to the deepest levels of Hel, where things that have been sleeping for millennia are beginning to stir ... With unforgettable characters and page-turning suspense, this richly inventive new fantasy series by #1 New York Times bestselling author Sarah J. Maas delves into the heartache of loss, the price of freedom and the power of love.   ...Show more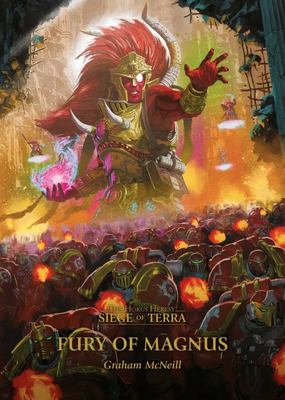 $40.00
AUD
Category: Fantasy
Delve deeper in to the Siege of Terra with this fantastic novella from Graham McNeill   Of all the Emperor's sons who fell to Chaos, it is perhaps Magnus the Red whose tale is the most tragic. Sanctioned because of his desire for knowledge, chastised, judged and shattered to his very elements - there is much for the Crimson King to feel vengeful for. Yet revenge is not the only thing that draws him to Terra alongside the Warmaster's besieging armies. He seeks something, a fragment, the missing piece of himself that lies within the most impregnable place on the planet - the inner sanctum of the Imperial Palace. As the greatest conflict of the ages reaches fever pitch, Magnus fights his own inner battle. To be whole once more, he must not only overcome the fiercest of defences, but also face the one being whom he loves and hates with equal fervour more than any other - his errant father, the Emperor of Mankind. ...Show more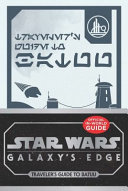 $29.99
AUD
Category: Fantasy
The official in-world guide to the park. Welcome to Batuu, a trading post at the edge of the galaxy where smugglers, bounty hunters, and rogue adventurers swap stories, food, and goods. Like any good tourist, you're going to need a guidebook to lead you through your visit. In 2019, Disney opened a Sta r Wars Galaxy's Edge in their US parks. The park takes you to the planet Batuu. The authentic, in-world experience gives Star Wars fans a galactic adventure unlike anything they have ever seen before! This official guide to Batuu is written by a well-traveled galactic character, who is full of tips, history, and recommendations about on where to eat, sleep, and what to do during your trip to this planet. The guide also provides itineraries and descriptions of weekend trips "Beyond Batuu"; getaways to nearby planets and environs. Whether strolling in the Galaxy's Edge 15-acres park or simply being an armchair traveler, this guide will delight Star Wars fans with its descriptions and level of detail. ...Show more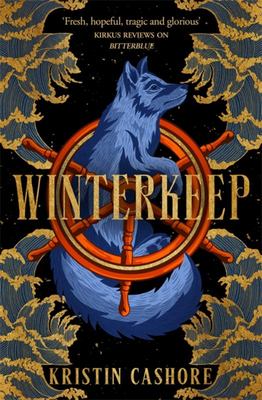 $32.99
AUD
Category: Fantasy
The highly anticipated next book in the New York Times bestselling, award-winning Graceling Realm series, which has sold 1.3 million copies. For the past five years, Bitterblue has reigned as Queen of Monsea, heroically rebuilding her nation after her father's horrific rule. After learning about the lan d of Torla in the east, she sends envoys to the closest nation there: Winterkeep--a place where telepathic foxes bond with humans, and people fly across the sky in wondrous airships. But when the envoys never return, having drowned under suspicious circumstances, Bitterblue sets off for Winterkeep herself, along with her spy Hava and her trusted colleague Giddon. On the way, tragedy strikes again--a tragedy with devastating political and personal ramifications. Meanwhile, in Winterkeep, Lovisa Cavenda waits and watches, a fire inside her that is always hungry. The teenage daughter of two powerful politicians, she is the key to unlocking everything--but only if she's willing to transcend the person she's been all her life. ...Show more
$14.99
AUD
Category: Fantasy | Series: Star Wars Ser.
Long before the Clone Wars, the Empire, or the First Order, the Jedi lit the way for the galaxy in a golden age known as the High Republic!Vernestra Rwoh has just become a Jedi Knight at age fifteen, but her first real assignment feels an awful lot like babysitting. She's been charged with supervising e leven-year old aspiring inventor Avon Starros on a cruiser headed to the dedication of a wondrous new space station called Starlight Beacon.But soon into their journey, bombs go off aboard the cruiser. While the adult Jedi try to save the ship, Vernestra, Avon, Avon's droid J-6, a Jedi Padawan, and an ambassador's son make it to an escape shuttle, but communications are out and supplies are low. They decide to land on a nearby moon, which offers shelter but not much more. And unbeknownst to them, danger lurks in the forest ... ...Show more
$22.99
AUD
Category: Fantasy | Series: All Souls Trilogy
*Now a major Sky original production* THE NUMBER ONE INTERNATIONAL AND SUNDAY TIMES BESTSELLER. A Discovery of Witches is the first in the must-have, must-read ALL SOULS trilogy. It begins with absence and desire. It begins with blood and fear. It begins with a discovery of witches. Fall under the spell of Diana and Matthew in the stunning first volume of the No.1 internationally bestselling ALL SOULS trilogy. A world of witches, daemons and vampires. A manuscript which holds the secrets of their past and the key to their future. Diana and Matthew - the forbidden love at the heart of it. When historian Diana Bishop opens an alchemical manuscript in the Bodleian Library, it's an unwelcome intrusion of magic into her carefully ordered life. Though Diana is a witch of impeccable lineage, the violent death of her parents while she was still a child convinced her that human fear is more potent than any witchcraft. Now Diana has unwittingly exposed herself to a world she's kept at bay for years; one of powerful witches, creative, destructive daemons and long-lived vampires. Sensing the significance of Diana's discovery, the creatures gather in Oxford, among them the enigmatic Matthew Clairmont, a vampire genticist. Diana is inexplicably drawn to Matthew and, in a shadowy world of half-truths and old enmities, ties herself to him without fully understanding the ancient line they are crossing. As they begin to unlock the secrets of the manuscript and their feelings for each other deepen, so the fragile balance of peace unravels... Five reasons to read A Discovery of Witches and the All Souls Trilogy 'Rich, thrilling ... A captivating and romantic ripping yarn' E L James 'Intelligent and off-the-wall ... irrestistible to Twilight fans' Sunday Times 'I could lose myself in here and never want to come out ... Utterly enchanting on every level' Manda Scott 'Exciting amounts of spells, kisses and battles, and is recounted with enchanting, page-turning panache' Marie Claire 'A bubbling cauldron of illicit desire ... an assured saga that blends romance with fantasy' Daily Mail ...Show more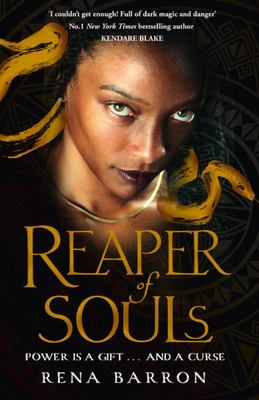 $32.99
AUD
Category: Fantasy
A prince repelled by magic. A king bent on revenge. A witchdoctor who does not walk alone. Brimming with dark magic, high stakes, and serpentine twists, the second book in Rena Barron's thrilling YA fantasy saga is perfect for fans of Laini Taylor, Sabaa Tahir, and Tomi Adeyemi. After so many years y earning for the gift of magic, Arrah has the one thing she's always wanted--but it came at too steep a price. Now the last surviving witchdoctor, she's been left to pick up the shattered pieces of a family that betrayed her, a kingdom plunged into chaos, and a love that can never be. While Arrah returns to the tribal lands to search for survivors of the demons' attack, her beloved Rudjek hunts down the remnants of the demon army--and uncovers a plot that would destroy what's left of their world. The Demon King wants Arrah, and if she and Rudjek can't unravel his schemes, he will destroy everything, and everyone, standing in his way. Set in a richly imagined world inspired by whispered tales of voodoo and folk magic, the Kingdom of Souls trilogy has been optioned for film by Michael B. Jordan and his Warner Bros. production company, Outlier Society. "I couldn't get enough of Kingdom of Souls. Wonderfully written, and full of dark magic and danger, it was a story I couldn't wait to escape into. Highly recommended "--Kendare Blake, #1 New York Times bestselling author of the Three Dark Crowns series ...Show more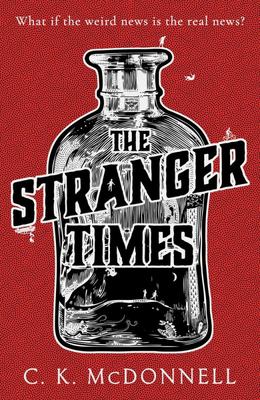 $32.99
AUD
Category: Fantasy
There are Dark Forces at work in our world (and in Manchester in particular) and so thank God The Stranger Times is on hand to report them. A weekly newspaper dedicated to the weird and the wonderful (but more often the weird) of modern life, it is the go-to publication for the unexplained and inexplica ble . . . At least that's their pitch. The reality is rather less auspicious. Their editor is a drunken, foul-tempered and -mouthed husk of a man who thinks little (and believes less) of the publication he edits, while his staff are a ragtag group of wastrels and misfits, each with their own secrets to hide and axes to grind. And as for the assistant editor . . . well, that job is a revolving door - and it has just revolved to reveal Hannah Willis, who's got her own set of problems. It's when tragedy strikes in Hannah's first week on the job that The Stranger Times is forced to do some serious, proper, actual investigative journalism. What they discover leads them to a shocking realisation- that some of the stories they'd previously dismissed as nonsense are in fact terrifyingly, gruesomely real. Soon they come face-to-face with darker foes than they could ever have imagined. It's one thing reporting on the unexplained and paranormal but it's quite another being dragged into the battle between the forces of Good and Evil . . . ...Show more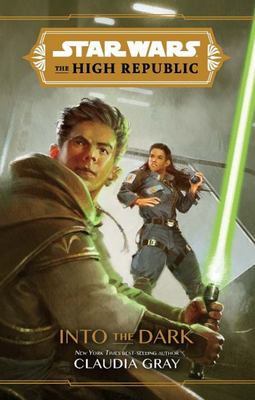 $19.99
AUD
Category: Fantasy
Long before the Clone Wars, the Empire, or the First Order, the Jedi lit the way for the galaxy in a golden age known as the High Republic! Padawan Reath Silas is being sent from the cosmopolitan galactic capital of Coruscant to the undeveloped frontier-and he couldn't be less happy about it. He'd rathe r stay at the Jedi Temple, studying the archives. But when the ship he's traveling on is knocked out of hyperspace in a galactic-wide disaster, Reath finds himself at the center of the action. The Jedi and their traveling companions find refuge on what appears to be an abandoned space station. But then strange things start happening, leading the Jedi to investigate the truth behind the mysterious station, a truth that could end in tragedy ... ...Show more