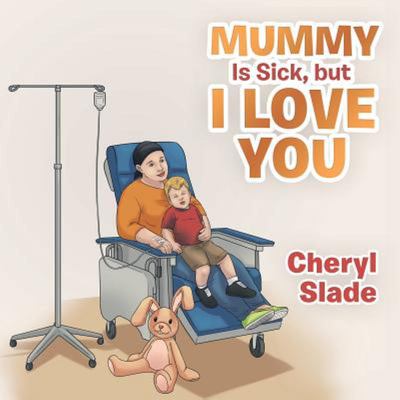 $27.99
AUD
Category: First Experiences
When you're a child, it seems like nothing bad can happen to your parents. But sometimes it does, and you find your life turned upside down. It can be a very scary time. Mummy Is Sick, but I Love You, by author Cheryl Slade, is a conversation and a promise from Mummy to her child. Now that she's ill, Mu mmy can't always do everything she used to. She promises that once she is better, she'll be capable of doing it all again. Mummy explains to her sweetheart all the things that might happen whilst she's sick but assures her child of her never-ending love and that things will be better when she's well again. Mummy Is Sick, but I Love You comes from Slade's experiences after her diagnosis with breast cancer. When she couldn't find a suitable book to explain what was happening to her young son, she decided to write her own. The result can help others who are facing similar situations. ...Show more
$27.99
AUD
Category: First Experiences
A charming new story from the author of Guess How Much I Love You, with an original take on the subject of childhood anxiety. Once there was a girl called Mindi, who was afraid of something that no one else could see. This thing that she was afraid of, this thing that no one else could see, was a big go ose. It came into her room as quietly as a thought comes into your head, and it stayed there for as long as it wanted to... So begins a new story by Sam McBratney, author of publishing phenomenon Guess How Much I Love You – the book which captured the hearts of children and parents all over the world. In Mindi a little girl and her devoted father try everything they can think of to drive away the "big goose", which only she can see. A sensitive exploration of childhood anxiety, the story is told with charm, wit and a touch of whimsy, and is paired with Linda Ólafsdóttir's delicate illustrations. The end result has the feel of a modern fairy tale and is sure to become a bedtime favourite.   ...Show more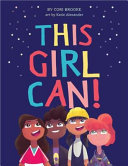 $19.99
AUD
Category: First Experiences
Shows girls that they can be anything.  A pilot, a firefighter, a film director – anything!  This joyful, colourful romp through the world of jobs and professions introduces girls to the wide options open to them.  Without and limitation of gender, the inclusive approach of this book shows girls the ma ny things they can be when they grow up.  Is themed with messages of personal freedom and self-love. ...Show more
$24.99
AUD
Category: First Experiences
Turning Cartwheels tells the story of Emma's desperation to join Carly's Cartwheel Club, who show off their acrobatic tricks in the playground at lunchtime. Week after week, Emma lines up for a try-out, only to be told by Carly that she hasn't made the cut. When Emma is finally accepted, she finds that Carly's rules and requirements take all the joy out of cartwheeling, and that being part of the gang isn't as awesome as she expected. While the book deals with themes of determination, persistence and self-confidence, the main idea that it explores is bullying -- in particular, the subtle, underhanded bullying often experienced by primary school-aged girls. Specifically, the character of Carly represents the 'frenemy' that many young girls encounter -- a strong, popular girl who seems to be their friend, but whose behaviour is often actually manipulative and mean. While girls often gravitate towards these 'frenemies', preferring to stay on their good side and remain part of their social group, Turning Cartwheels introduces the idea that there are alternatives, and that children should choose their friends based on kindness, and having fun together. ...Show more
$19.99
AUD
Category: First Experiences
Scott Stuart encourages boys to embrace who they truly are in this empowering and funny story, smashing age-old assumption about what it means to be a man. Encompassing boys and men from different backgrounds, and told in irresistible rhyme, How to be a Real Man is a must-have picture book for all youn g readers.Men should be STRONG with helping hands.Men should FIGHT for what is right.Men should be BRAVE and show how they feel. ...Show more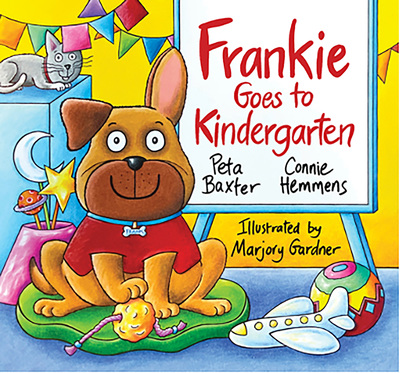 $16.95
AUD
Category: First Experiences
Age range 3+Frankie is a superstar. He loves to join in the fun at Miss Peta and Miss Connie's kindergarten: playing, reading, learning, singing and dancing.Find out all about Frankie's day at kindy — and watch out for cheeky George! 
$14.99
AUD
Category: First Experiences
With 400,000 copies sold, this accessible, bestselling picture book phenomenon about the unbreakable connections between loved ones has healed a generation of readers--children and adults alike--and has been updated with new illustrations and an afterword from the author. Now available in paperback for the first time.Parents, educators, therapists, and social workers alike have declared The Invisible String the perfect tool for coping with all kinds of separation anxiety, loss, and grief. In this relatable and reassuring contemporary classic, a mother tells her two children that they're all connected by an invisible string. "That's impossible " the children insist, but still they want to know more: "What kind of string?" The answer is the simple truth that binds us all: An Invisible String made of love. Even though you can't see it with your eyes, you can feel it deep in your heart, and know that you are always connected to the ones you love. Does everybody have an Invisible String? How far does it reach? Does it ever go away? This heartwarming picture book for all ages explores questions about the intangible yet unbreakable connections between us, and opens up deeper conversations about love. Recommended and adopted by parenting blogs, bereavement support groups, hospice centers, foster care and social service agencies, military library services, church groups, and educators, The Invisible String offers a very simple approach to overcoming loneliness, separation, or loss with an imaginative twist that children easily understand and embrace, and delivers a particularly compelling message in today's uncertain times. This special paperback edition includes includes vibrant new illustrations and an introduction from the author. "This book is a beautiful way to begin to try, as parents, to instill in children the impenetrable power of the heart, the energy of love, and the flow that can be felt from the grace in every moment." --Tony Robbins ...Show more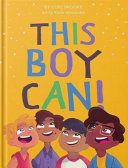 $19.99
AUD
Category: First Experiences
This boy can be anything. A care worker. A stay at home dad. A florist. Showing boys all the very many things they can be when they grow up, this book is a playful romp through the world of jobs and vocations.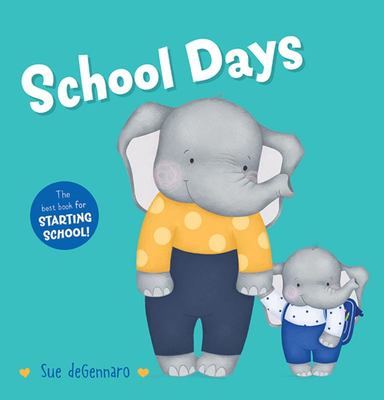 $17.99
AUD
Category: First Experiences
School Days are full of new adventures.   On some days there are butterflies in tummies, upside down lunchboxes and lines in the bathroom. Other days are for singing really loud, dressing up in costumes and listening to stories. But no matter what kind of School Day it is, there are always friends to be made and fun times to be had.   A book to celebrate starting school. ...Show more
I Talk Like a River
by Jordan Scott Jordan; Sydney Smith Sydney
$27.99
AUD
Category: First Experiences
What if words got stuck in the back of your mouth whenever you tried to speak? After a day of being unable to speak when asked, and of being stared at, a boy and his father go to the river for some quiet time. "It's just a bad speech day," says Dad. But the boy can't stop thinking about all the eyes wat ching his lips twisting and twirling. When his father points to the river bubbling, churning, whirling and crashing, the boy finds a way to think about how he speaks. Even the river stutters. Like him. "I talk like a river," he says. An incredibly moving picture book that offers understanding rather than a solution, and which will resonate with all readers, young and old. Masterfully illustrated by Sydney Smtih, winner of the 2017 Kate Greenaway Medal. ...Show more
$19.99
AUD
Category: First Experiences
Kindness is being generous with our words, our actions and our heart. Acts of kindness can be big or small. We can be kind to others, and to ourselves too. It feels good to be kind, and kindness makes others feel good too. There are many ways to be kind ...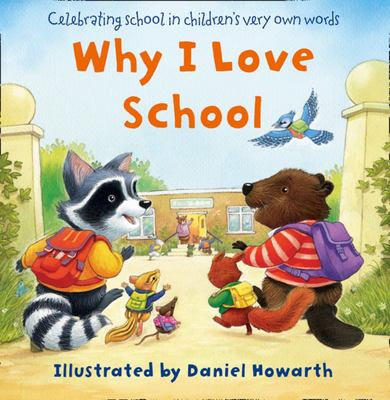 $17.99
AUD
Category: First Experiences
Featuring children's own words and heart-warming pictures, this book is a perfect celebration of all that's fun about school! (This ebook is optimised for Kindle tablets and the Kindle App. It is not suitable for e-Ink kindle devices, such as the PaperWhite. We recommend you download a sample to your d evice before purchase if in doubt.) 'I love school because... ' This heartwarming book combines endearing things said by children about school, with gentle illustrations of familiar animals. And from learning new things to playing together, there is a lot to celebrate! A wonderful gift to give to a little one starting school, or for children to enjoy themselves. ...Show more