$35.00
AUD
Category: Natural History
From the moment French-born Alienor encountered a pair of wild horses in the Australian outback, she was transfixed. Fiercely loved by some and considered a scourge by others, brumbies have a complicated place in Australian culture and history. Inspired to celebrate their character, Alienor tamed thre e brumbies and teamed up with them to conquer Australia's longest trek. Wild At Heart follows Alienor and her horses on a three-year journey stretching an extraordinary 5330 kilometres from Healesville in Victoria to Cooktown in tropical Far North Queensland. Through her travels across some of Australia's most spectacular terrain, battling isolation and the elements, she built a profound bond with her horses and made life-changing discoveries where she least expected. Featuring stunning photography from world-renowned adventure photographer Cat Vinton, Wild at Heart is a quintessentially Australian story of breathtaking beauty and indomitable spirit.   ...Show more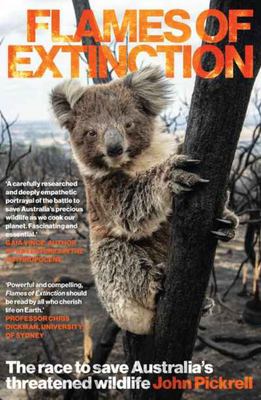 $29.99
AUD
Category: Natural History
Over Australia's 2019–20 Black Summer bushfire season, scientists estimate that more than three billion native animals were killed or displaced. Many species — koalas, the regent honeyeater, glossy black cockatoo, the platypus — are inching towards extinction at the hands of mega-blazes and the changing climate behind them. In Flames of Extinction, award-winning science writer John Pickrell investigates the effects of the 2019–2020 bushfires on Australian wildlife and ecosystems. Journeying across the firegrounds, Pickrell explores the stories of creatures that escaped the flames, the wildlife workers who rescued them, and the conservationists, land managers, Aboriginal rangers, ecologists and firefighters on the front line of the climate catastrophe. He also reveals the radical new conservation methods being trialled to save as many species as possible from the very precipice of extinction. ...Show more
$29.99
AUD
Category: Natural History
Journey to the planet's most magnificent places with this thought-provoking portrait of our world. See it as you've never seen it before and renew your relationship with the place we call home. The images in this book will take you to places far and wide, the kinds of places that you might never visit but that you can perhaps put on that "If " list we all have tucked away. These places are surprising, remarkable, remote, familiar... dive in and marvel over the undeniable fact; it is a beautiful world. The photography in Beautiful World is divided into ten themes: Origins Nourish Untamed Community Celebration Transformation Space Harmony Monumental Eternal  ...Show more
$24.99
AUD
Category: Natural History
Philosopher Danielle Celermajer's story of Jimmy the pig caught the world's attention during the Black Summer of 2019-20. Gathered here is that story and others written in the shadow of the bushfires that ravaged Australia. In the midst of the death and grief of animals, humans, trees and ecologies Cele rmajer asks us to look around - really look around - to become present to all beings who are living and dying through the loss of our shared home. At once a howl in the forest and an elegy for a country's soul, these reflections are lyrical, profound and heartbreaking. ...Show more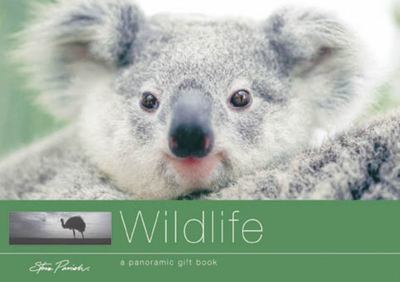 $12.95
AUD
Category: Natural History | Series: Australia from the Heart Ser.
Australia's wildlife will be captured in your memory forever with thi s stunning collection of Steve Parish images. Includes all the fa vourites, accompanied by informative text.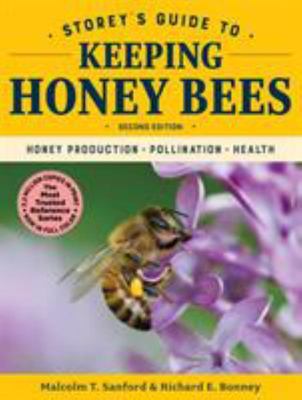 $37.99
AUD
Category: Natural History | Series: Storey's Guide to Raising Ser.
This trusted handbook is a must-have for novice and seasoned beekeepers alike. Now totally redesigned and featuring color photos and graphics, the second edition also includes up-to-date information on honey bee health. The go-to reference presents comprehensive yet accessible information on everything from planning hives and installing a colony to preventing disease and managing productive hives that will bear bountiful honey harvests year after year. ...Show more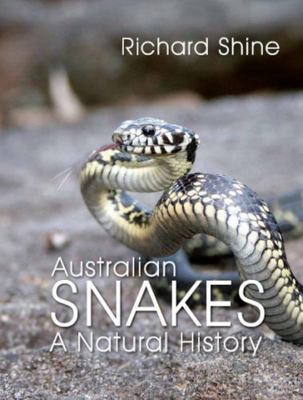 $42.99
AUD
Category: Natural History
An insight into the biology and life history of snakes in and around Australia. It provides an account of how snakes evolved, where they live and how they behave. It seeks to dispel the myths and replace them with proven information about how snakes fit into Australia's ecosystems.
$16.99
AUD
Category: Natural History
A new addition to our exciting series of concise field guides. It is the ultimate keep-in-your-pocket guide to Australian bugs. It may be diminutive in size but it punches well above its weight in terms of usefulness, being packed with more than 200 images covering many of the species most likely to be encountered in Australia. ...Show more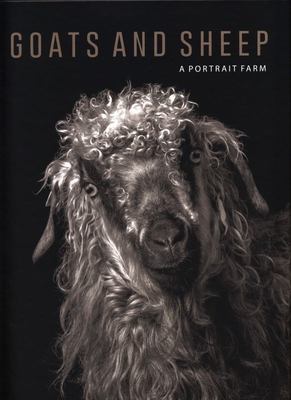 $59.99
AUD
Category: Natural History
When American photographer Kevin Horan moved from city to country, he found among his animal companions goats and sheep whose chorus of sounds suggested they were not just herd animals, but perhaps individuals as well. Experienced in portraiture, Horan decided to photograph them in his studio, as though they were privileged clients. The resulting images ask us to notice the variety, dignity, and personalities of these lowliest of creatures, who speak to us through the camera in a profile, a sideward glance, or direct gaze. With different coats, faces, and expressions, they are funny, fascinating, intelligent, curious, engaging "others" who command our undivided attention and respect. They remind us that we too are fellow creatures - and the camera isn't always on us. AUTHORS: Kevin Horan is an artist based in Langley, Washington. Elena Passarello is an actor, writer, and recipient of a 2015 Whiting Award. SELLING POINT: • A selection of goats and sheep portraits in a profile, a sideward glance, or direct gaze 59 colour images ...Show more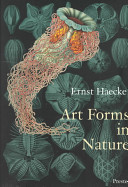 $35.00
AUD
Category: Natural History
The geometric shapes and natural forms, captured with exceptional precision in Ernst Haeckel's prints, still influence artists and designers to this day. This volume highlights the research and findings of this natural scientist. Powerful modern microscopes have confirmed the accuracy of Haeckel's print s, which even in their day, became world famous. Haeckel's portfolio, first published between 1899 and 1904 in separate installments, is described in the opening essays. The plates illustrate Haeckel's fundamental monistic notion of the "unity of all living things" and the wide variety of forms are executed with utmost delicacy. Incipient microscopic organisms are juxtaposed with highly developed plants and animals. The pages, ordered according to geometric and "constructive" aspects, document the oness of the world in its most diversified forms. This collection of plates was not only well-received by scientists, but by artists and architects as well. Rene Binet, a pioneer of glass and iron constructions, Emile Galle, a renowned Art Nouveau designer, and the photographer Karl Blossfeld all make explicit reference to Haeckel in their work. ...Show more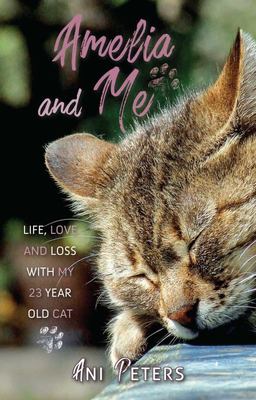 $24.99
AUD
Category: Natural History
Amelia and Me is the heart-warming story of a woman and the love of her life - her cat. This is not just any cat, this is Amelia, a sassy tabby with attitude. And this is not just any woman, this is Ani, a generous, compassionate woman who wears her heart on her sleeve and is kind to all people and ani mals alike. When their paths meet, Ani is on the verge of ending her marriage and preparing for life as a single parent. Throughout Ani's journey of parenthood, identity, heartbreak, loss and discovery of self-worth the one constant in her life is Amelia. Amelia and Me is a joyful celebration of life and the precious companionship between a woman and her cat. ...Show more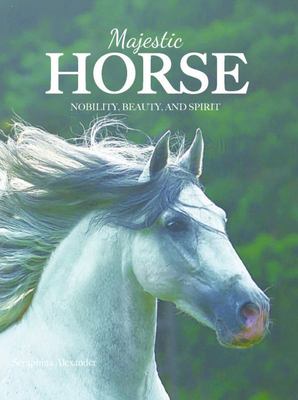 $35.00
AUD
Category: Natural History
This beautifully photographed and comprehensive volume covers all the most important aspects of equestrianism, from a first encounter with a horse to how to take one into a competition--including a wealth of technical information about horses and how to care for them. Above all, however, it is a celebra tion and a treasury of just how wonderful horses are and why people have loved them throughout their history of coexistence. From foals to stallions, the majesty of the horse and their beautiful spirit is depicted within these pages. Horsemanship is all about understanding the intelligence, strength, and nobility of the horse. The partnership between horse and rider is one of the most supreme relationships that an animal and a human can have together. Whether they are kept for leisure, competition, work, or company, horses command respect and build emotional attachments with the humans they spend time with. Majestic Horse: Nobility, Beauty, and Spirit is the perfect reference for anyone interested in taking care of a horse or just passionate about expanding their equine knowledge. ...Show more