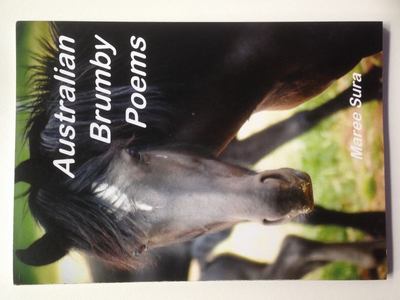 $56.99
AUD
Category: Pets & Nature
From the Kosciuszko National Park in New South Wales. The Bogong High Plains and Eastern Alps, as well as, Barmah National Park in Victoria. By using Poetry, I have tried to show the life and plight of our wild Australian Heritage horse, the Brumby.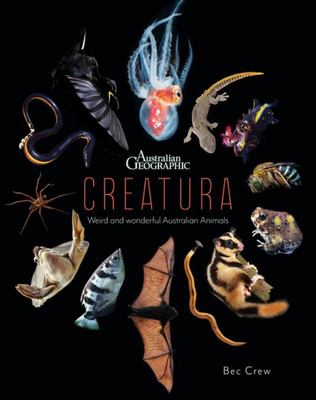 $29.95
AUD
Category: Pets & Nature
Becky Crew is a Sydney-based science communicator with a love for weird and wonderful animals. From strange behaviours and special adaptations to newly discovered species and the researchers who find them, her topics celebrate how alien yet relatable so many of the creatures that live amongst us can be. This collection of stories focuses on Australia and the local region, which is home to some perfectly charming oddballs. ...Show more
$44.99
AUD
Category: Pets & Nature
Bird Talk delves into new scientific developments to reveal the complexities of how birds make, learn, and use sound in a bewildering array of songs and calls. The beauty of birdsong is one of the joys of nature, and this book reveals how songs are learned and performed, why the quality of a male's repe rtoire can affect his mating success, and how birds use song-matching and countersinging in territorial disputes.Bird Talk illustrates how birds communicate through visual signals too, from the dazzling feathers of a Peacock to the jumping displays that a Jackson's Widowbird performs to show off his long tail. Plumage features such as the red bill shield of a Pukeko can indicate dominance, and aggressive wing-waving is used to ward off impostors.Bird Talk will help you understand how birds communicate in a range of situations, whether in harmony or in conflict, providing essential new insight into avian intelligence. ...Show more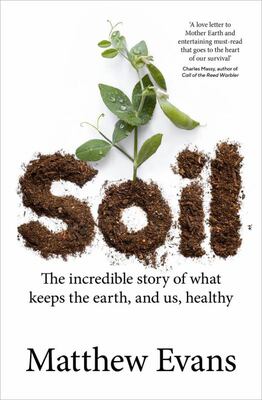 Soil
by Matthew Evans
$32.99
AUD
Category: Pets & Nature
'A love letter to Mother Earth and entertaining must-read that goes to the heart of our survival' Charles Massy. 'A love letter to Mother Earth and entertaining must-read that goes to the heart of our survival' Charles Massy, author of Call of the Reed Warbler. Perfect for fans of Wilding by Isabella Tr ee. What we do to the soil, we do to ourselves. Soil is the unlikely story of our most maligned resource as swashbuckling hero. A saga of bombs, ice ages and civilisations falling. Of ancient hunger, modern sicknesses and gastronomic delight. It features poison gas, climate collapse and a mind-blowing explanation of how rain is formed. For too long, we've not only neglected the land beneath us, we've squandered and debased it, by over-clearing, over-grazing and over-ploughing. But if we want our food to nourish us, and to ensure our planet's long-term health, we need to understand how soil works - how it's made, how it's lost, and how it can be repaired. In this ode to the thin veneer of Earth that gifts us life, commentator and farmer Matthew Evans shows us that what we do in our backyards, on our farms, and what we put on our dinner tables really matters, and can be a source of hope. Isn't it time we stopped treating the ground beneath our feet like dirt? ...Show more
$24.99
AUD
Category: Pets & Nature
My Dog Eats Better Than Me is the ultimate recipe book for anyone who wants to nourish their precious canine friends by creating nutritious, satisfying and exciting meals and treats.   My Dog Eats Better Than Me is a collection of recipes, tips and advice for dog lovers who understand that dogs are fa mily and deserve to be catered for accordingly with nourishing, healthy, considered meals and treats. Authors Fiona Rigg and Jacqui Melville make this possible with more than 60 recipes across multiple chapters, from biscuits to main meals, from puppies to doggie celebrations.   In this fully photographed, beautiful book (starring a cast of pooches, big, small and in-between), Fiona and Jacqui offer tips on dog nutrition, ingredients to use (and avoid) and storage tips as well as offering easy visual recipe references for people who are looking to prepare create a homemade diet for their dog. My Dog Eats Better Than Me also offers a bonus chapter on wellness that includes doggie yoga and spa treatments. ...Show more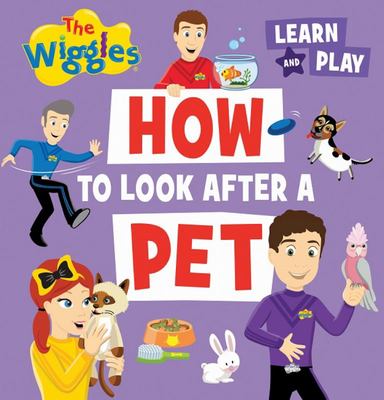 $17.99
AUD
Category: Pets & Nature | Series: The\Wiggles Ser.
Learn about pet care with your friends The Wiggles! Our pets need plenty of LOVE and CARE so they can grow, play and have fun with us! Learn lots of clever ways to look after a pet with Emma, Lachy, Simon and Anthony.
Items per page:
1 - 8 of 8