$29.99
AUD
Category: Religion | Series: G - Reference, Information and Interdisciplinary Subjects Ser.
The New Revised Standard Version is recognized in scholarly circles as the most accurate translation into English of the original Hebrew and Greek texts and is the most commonly used translation by the global Catholic Church. This special Catholic edition includes: The Catholic Scriptures with inclusiv e language Imprimatur Anglicized text Special lightweight Bible paper Introductory materials for every book Timeline of Catholic Church and world history Concordance to help readers find specific words and passages Sixteen page map section ...Show more
$4.99
AUD
Category: Religion | Series: Little Golden Book
Beautiful paintings by Eloise Wilkin and inspiring text, make this story of the birth of Jesus one to share again and again.
$14.99
AUD
Category: Religion | Series: Usborne Religion
Bringing the stories of the Old and New Testaments to life, 'Children's Bible' includes illustrations to help children remember the characters and locations that feature in the Bible.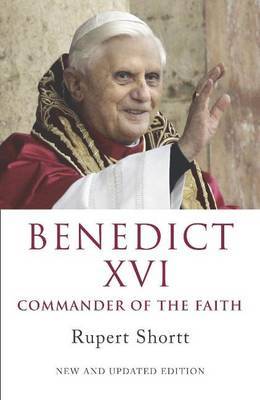 $27.99
AUD
Category: Religion
For decades before his election, Pope Benedict XVI was known across the world as an unwavering upholder of Catholic orthodoxy. Critics charged him with high-handedness, and even likened the Vatican department he ran to the KGB. His backers hailed him as a courteous, deeply intelligent figure whose conce rn to rein in relativism and other forms of dissent appeared timely. Both sides agreed that he was the single most important enforcer of John Paul II's policies, and that intellectually, he towers over most of his recent predecessors. What kind of a man is Benedict XVI behind the slogans? What were the influences that shaped him, and how might the Catholic Church evolve under his leadership? Written for the general reader, this book aims to answer these and other questions, including the puzzle over the then Joseph Ratzinger's disavowal of his youthful liberalism from the late 1960s onwards. Following the approach adopted in his study of Archbishop Rowan Williams, Rupert Shortt summarises the Pope's thought in the course of a biographical narrative. The assessment he provides will help dispel the stereotypes and misunderstandings that often mark discussion of church affairs generally. ...Show more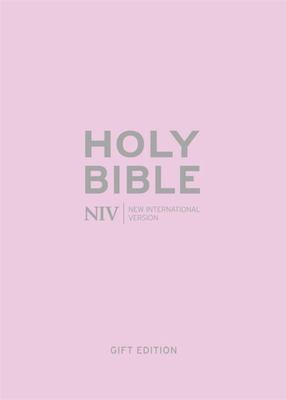 $35.00
AUD
Category: Religion | Series: Pastel Pink Soft-Tone Ser.
This pretty pink Bible comes in a sturdy gift-style box and includes a ribbon marker and silver page edges.With over 400 million Bibles in print, the New International Version is the world's most popular modern English Bible. It is renowned for its combination of reliability and readability. Fully revis ed and updated for the first time in 25 years, the NIV is ideal for personal reading, public teaching and group study. This Bible also features: clear, readable 6.75pt text easy-to-read layout shortcuts to key stories, events and people of the Bible reading plan timeline book by book overview quick links to find inspiration and help from the Bible in different life situations. British Text This edition uses British spelling, punctuation and grammar to allow the Bible to be read more naturally. More about the translation This revised and updated edition of the NIV includes three main types of change, taking into account changes in the way we use language day to day; advances in biblical scholarship and understanding; and the need to ensure that gender accurate language is used, to faithfully reflect whether men and women are referred to in each instance. The translators have carefully assessed a huge body of scholarship, as well as inviting peer submissions, in order to review every word of the existing NIV to ensure it remains as clear and relevant today as when it was first published. Royalties from all sales of the NIV Bible help Biblica, formerly the International Bible Society, in their work of translating and distributing Bibles around the world. ...Show more
$19.99
AUD
Category: Religion
This illustrated children's Bible has carefully written text which is suitable for reading aloud to young children or for older children to read by themselves.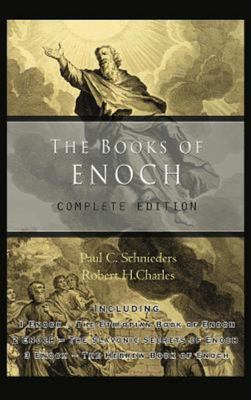 $39.99
AUD
Category: Religion
This book includes the 3 books ascribed to Enoch. 1 Enoch, 2 Enoch and 3 Enoch. The 1st Book of Enoch, the Ethiopic Book of Enoch, or 1 Enoch is more known as simply the Book of Enoch. Although this book is considered apocryphal for the Western canon, it iscontained in the Ethiopic Bible. It was conside red sacred by some importantfirst followers of Christ but it was left out of the Bible and disappeared forcenturies until it was rediscovered in 1773 in Ethiopic. This manuscript wasfirst translated into English in the 1820s and into German in the 1830s. According to most scholars, part of it was written in third century BCE andpart of it in the first century CE (the part related to the Son of Man).Although the oldest complete copies of 1 Enoch are K-9 or Kebran 9, dated late fourteenth early fifteenth century and Ethiopian Monastic Microfilm Library (EMML 2080) of the fifteenth or fourteenth century, fragments found in Qumramin the 1950s are more than 2000 years old. Other old important manuscripts are Abbadianus 55 (possibly fifteenth century) and British Museum Orient 485 (first half of the sixteenth century).The 2nd Book of Enoch, the Slavonic Enoch, or 2 Enoch, is another apocryphal book, found complete only in Old Slavonic manuscripts, and it was once present in the Old Slavonic Bible. It's usually dated to the first century CE although Matthew Black in The Oxford Guide to People & Places of the Bible state that there is no manuscript earlier than the fourteenth century BE.The 3rd Book of Enoch, the Hebrew Enoch, or 3 Enoch, is a Rabbinic text originally written in Hebrew usually dated to the fifth century CE. Some experts believe it was written by Rabbi Ishmael (second century CE), familiar with both 1 Enoch and 2 Enoch. ...Show more
$39.99
AUD
Category: Religion
The Bible is the most widely read book in the western world. Now people of all ages can embrace and understand the key stories and teachings with this beautifully illustrated edition aimed at children aged 9+. More than 130 stories are retold with chapter references, providing a valuable resource for Bi ble studies. Each one is supported with extra information, such as definitions of terms, life in Biblical times for context, artefacts, maps, and quotations. Short passages at the end of each story explain the meaning and significance of the Bible text, enhancing a child's learning. With charming artwork, clear layout, and engaging style, this appealing book is a lovely keepsake for a key event in a child's religious life - one that they will want to read and treasure. ...Show more
$29.99
AUD
Category: Religion
Ideal for commemorating your little one's birth, baptism, or first birthday, these beloved family classics are sure to be keepsakes your child will treasure for years to come. Perfectly-sized for little hands and specially written for little hearts, the bestselling Baby's First Bible and Baby's First B ook of Prayers are perfect for bedtime, mealtime, story time, or anytime. Colorful, playful illustrations accompany each engaging Bible story and rhyming prayer. Thank you, God, for this great day The sun is up, and I must say, as happy as can be For each new day you give to me. Amen ...Show more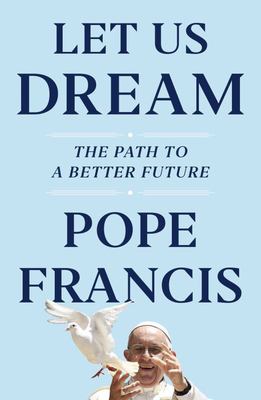 $29.99
AUD
Category: Religion | Series: G - Reference,Information and Interdisciplinary Subjects Ser.
In this revelatory, uplifting, and practical book, the preeminent spiritual leader explains why we must--and how we can--make the world safer, fairer, and healthier for all people now. In the COVID crisis, the beloved shepherd of over one billion Catholics saw the cruelty and inequity of our society exp osed more vividly than ever before. He also saw, in the resilience, generosity, and creativity of so many people, the means to rescue our society, our economy, and our planet. In direct, powerful prose, Pope Francis urges us not to let the pain be in vain. He begins Let Us Dream by exploring what this crisis can teach us about how to handle upheaval of any kind in our own lives and the world at large. With unprecedented candor, he reveals how three crises in his own life changed him dramatically for the better. By its very nature, he shows, crisis presents us with a choice: we make a grievous error if we try to return to some pre-crisis state. But if we have the courage to change, we can emerge from the crisis better than before. Francis then offers a brilliant, scathing critique of the systems and ideologies that conspired to produce the current crisis, from a global economy obsessed with profit and heedless of the people and environment it harms, to politicians who foment their people's fear and use it to increase their own power at their people's expense. He reminds us that Christians' first duty is to serve others, especially the poor and the marginalized, just as Jesus did. Finally, the Pope offers an inspiring and actionable blueprint for building a better world for all humanity by putting the poor and the planet at the heart of new thinking. For this plan, he draws not only on sacred sources, but on the latest findings from renowned scientists, economists, activists, and other thinkers. Yet rather than simply offer prescriptions, he shows how ordinary people acting together despite their differences can discover unforeseen possibilities. Along the way, he offers dozens of wise and surprising observations on the value of unconventional thinking, on why we must dramatically increase women's leadership in the Church and throughout society, on what he learned while scouring the streets of Buenos Aires with garbage-pickers, and much more. Let Us Dream is an epiphany, a call to arms, and a pleasure to read. It is Pope Francis at his most personal, profound and passionate. With this book and with open hearts, we can change the world. ...Show more
$27.99
AUD
Category: Religion
A NEW YORK TIMES BESTSELLER "Already the most discussed and most important religious book of the decade." --David Brooks In this controversial bestseller, Rod Dreher calls on American Christians to prepare for the coming Dark Age by embracing an ancient Christian way of life.    From the inside, Ameri can churches have been hollowed out by the departure of young people and by an insipid pseudo-Christianity. From the outside, they are beset by challenges to religious liberty in a rapidly secularizing culture. Keeping Hillary Clinton out of the White House may have bought a brief reprieve from the state's assault, but it will not stop the West's slide into decadence and dissolution.   Rod Dreher argues that the way forward is actu­ally the way back--all the way to St. Benedict of Nur­sia. This sixth-century monk, horrified by the moral chaos following Rome's fall, retreated to the forest and created a new way of life for Christians. He built enduring communities based on principles of order, hospitality, stability, and prayer. His spiritual centers of hope were strongholds of light throughout the Dark Ages, and saved not just Christianity but Western civilization.   Today, a new form of barbarism reigns. Many believers are blind to it, and their churches are too weak to resist. Politics offers little help in this spiritual crisis. What is needed is the Benedict Option, a strategy that draws on the authority of Scripture and the wisdom of the ancient church. The goal: to embrace exile from mainstream culture and construct a resilient counterculture.   The Benedict Option is both manifesto and rallying cry for Christians who, if they are not to be conquered, must learn how to fight on culture war battlefields like none the West has seen for fifteen hundred years. It's for all mere Chris­tians--Protestant, Catholic, Orthodox--who can read the signs of the times. Neither false optimism nor fatalistic despair will do. Only faith, hope, and love, embodied in a renewed church, can sustain believers in the dark age that has overtaken us. These are the days for building strong arks for the long journey across a sea of night. ...Show more