$19.99
AUD
Category: Romance | Series: Bridgertons
A funny thing happened . . . Unlike most men of his acquaintance, Gregory Bridgerton believes in true love. And he is convinced that when he finds the woman of his dreams, he will know in an instant that she is the one. And that is exactly what happened. Except . . . She wasn't the one. In fact, the r avishing Miss Hermione Watson is in love with another. But her best friend, the ever-practical Lady Lucinda Abernathy, wants to save Hermione from a disastrous alliance, so she offers to help Gregory win her over. But in the process, Lucy falls in love. With Gregory! Except . . . Lucy is engaged. And her uncle is not inclined to let her back out of the betrothal, even once Gregory comes to his senses and realizes that it is Lucy, with her sharp wit and sunny smile, who makes his heart sing. And now, on the way to the wedding, Gregory must risk everything to ensure that when it comes time to kiss the bride, he is the only man standing at the altar . . . ...Show more
$19.99
AUD
Category: Romance | Series: Bridgertons
Meet Our Hero . . .Gareth St. Clair is in a bind. His father, who detests him, is determined to beggar the St. Clair estates and ruin his inheritance. Gareth's sole bequest is an old family diary, which may or may not contain the secrets of his past . . . and the key to his future. The problem is--it's written in Italian, of which Gareth speaks not a word.Meet Our Heroine . . .All the ton agreed: there was no one quite like Hyacinth Bridgerton. She's fiendishly smart, devilishly in small doses. But there's something about her--something charming and vexing--that grabs him and won't quite let go . . .Meet Poor Mr. Mozart . . .Or don't. But rest assured, he's spinning in his grave when Gareth and Hyacinth cross paths at the annual--and annually discordant--Smythe-Smith musicale. To Hyacinth, Gareth's every word seems a dare, and she offers to translate his diary, even though her Italian is slightly less than perfect. But as they delve into the mysterious text, they discover that the answers they seek lie not in the diary, but in each other . . . and that there is nothing as simple--or as complicated--as a single, perfect kiss. ...Show more
$19.99
AUD
Category: Romance | Series: Bridgertons Ser.
Sir Phillip knew that Eloise Bridgerton was a spinster, and so he'd proposed, figuring that she'd be homely and unassuming, and more than a little desperate for an offer of marriage. Except . . . she wasn't. The beautiful woman on his doorstep was anything but quiet, and when she stopped talking long en ough to close her mouth, all he wanted to do was kiss her . . . and more. Did he think she was mad? Eloise Bridgerton couldn't marry a man she had never met! But then she started thinking . . . and before she knew it, she was in a hired carriage, on her way to meet the man she hoped might be her perfect match. Except . . . he wasn't. Her perfect husband wouldn't be so moody and ill-mannered, and while Phillip was certainly handsome, he was rough and rugged and totally unlike the London gentlemen vying for her hand. But when he kissed her . . . she couldn't help but wonder . . . could this imperfect man be perfect for her? ...Show more
$19.99
AUD
Category: Romance | Series: Bridgertons
In every life there is a turning point. A moment so tremendous, so sharp and breathtaking, that one knows one's life will never be the same. For Michael Stirling, London's most infamous rake, that moment came the first time he laid eyes on Francesca Bridgerton. After a lifetime of chasing women, of sm iling slyly as they chased him, of allowing himself to be caught but never permitting his heart to become engaged, he took one look at Francesca Bridgerton and fell so fast and hard into love it was a wonder he managed to remain standing. Unfortunately for Michael, however, Francesca's surname was to remain Bridgerton for only a mere thirty-six hours longer -- the occasion of their meeting was, lamentably, a supper celebrating her imminent wedding to his cousin. But that was then . . . Now Michael is the earl and Francesca is free, but still she thinks of him as nothing other than her dear friend and confidant. Michael dares not speak to her of his love . . . until one dangerous night, when she steps innocently into his arms, and passion proves stronger than even the most wicked of secrets . . . ...Show more
$19.99
AUD
Category: Romance | Series: Bridgertons Ser.
Penelope Featherington has secretly adored her best friend's brother for . . . well, it feels like forever. After half a lifetime of watching Colin Bridgerton from afar, she thinks she knows everything about him, until she stumbles across his deepest secret . . . and fears she doesn't know him at all. Colin Bridgerton is tired of being thought nothing but an empty-headed charmer, tired of everyone's preoccupation with the notorious gossip columnist Lady Whistledown, who can't seem to publish an edition without mentioning him in the first paragraph. But when Colin returns to London from a trop aboard he discovers notyhing in his life is quite the same—especially Penelope Featherington! The girl haunting his dreams. But when he discovers that Penelope has secrets of her own, this elusive bachelor must decide . . . is she his biggest threat—or his promise of a happy ending? ...Show more
$19.99
AUD
Category: Romance | Series: Bridgertons Ser.
Sophie never dreamed she would be able to sneak into Lady Bridgerton's famous masquerade ball - or that her Prince Charming would be there for her! Alas she knows all enchantments must end when the clock strikes midnight.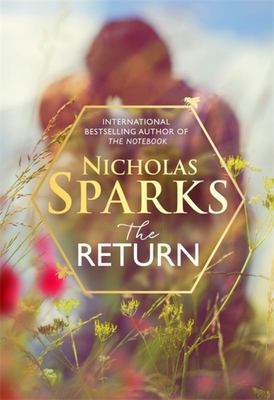 $32.99
AUD
Category: Romance
Trevor Benson never intended to move back to New Bern, North Carolina. But when a mortar blast outside the hospital where he worked as an orthopedic surgeon sent him home from Afghanistan with devastating injuries, the dilapidated cabin he'd inherited from his grandfather seemed as good a place to regro up as any. Tending to his grandfather's beloved bee hives while preparing for a second stint in medical school, Trevor isn't prepared to fall in love with a local . . . yet, from their very first encounter, Trevor feels a connection with deputy sheriff Natalie Masterson that he can't ignore. But even as she seems to reciprocate his feelings, she remains frustratingly distant, making Trevor wonder what she's hiding. Further complicating his stay in New Bern is the presence of a sullen teenage girl, Callie, who lives in the trailer park down the road. Claiming to be 17, she works at the local sundries store and keeps to herself. Discovering that she was once befriended by his grandfather, Trevor hopes Callie can shed light on the mysterious circumstances of his grandfather's death, but she offers few clues - until a crisis triggers a race that will uncover the true nature of Callie's past, one more intertwined with the elderly man's passing than Trevor could have ever anticipated. In his quest to unravel Natalie and Callie's secrets, Trevor will learn the true meaning of love and forgiveness . . . and that in life, to move forward, we must often return to the place where it all began. ...Show more
$19.99
AUD
Category: Romance | Series: Bridgertons
1814 promises to be another eventful season, but not, This Author believes, for Anthony Bridgerton, London's most elusive bachelor, who has shown no indication that he plans to marry. And, in all truth, why should he? When it comes to playing the consummate rake, nobody does it better . . . --Lady Whist ledown's Society Papers, April 1814But this time the gossip columnists have it wrong. Anthony Bridgerton hasn't just decided to marry-- he's also chosen a wife! The only obstacle is his intended's older sister, Kate Sheffield--the most meddlesome woman ever to grace a London ballroom. The spirited schemer is driving Anthony mad with her determination to stop the betrothal, but when he closes his eyes at night, Kate's the woman haunting his increasingly erotic dreams . . .Contrary to popular belief, Kate is quite sure that reformed rakes do not make the best husbands-- and Anthony Bridgerton is the most wicked rogue of them all. Kate is determined to protect her sister--but she fears her own heart is vulnerable. And when Anthony's lips touch hers, she's suddenly afraid she might not be able to resist the reprehensible rake herself . . . ...Show more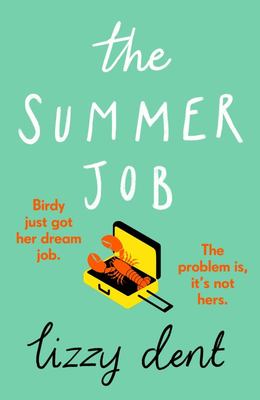 $32.99
AUD
Category: Romance
Warning- this is not your typical rom com. Have you ever imagined running away from your life? Well Birdy Finch didn't just imagine it. She did it. Which might've been an error. And the life she's run into? Her best friend, Heather's. The only problem is, she hasn't told Heather. Actually there are a fe w other problems... Can Birdy carry off a summer pretending to be her best friend (who incidentally is a world-class wine expert)? And can she stop herself from falling for the first man she's ever actually liked (but who thinks she's someone else)?   ...Show more
$24.99
AUD
Category: Romance
Before the crown there was a love story… 'If you're a fan of The Crown, you'll love this' Woman's Weekly 'Fascinating…a beautiful love story' Woman Windsor Castle, 1943 As war rages across the world, Princess Elizabeth comes face to face with the dashing naval officer she first met in London nine years before. One of the youngest first lieutenants in the Royal Navy, Philip represents everything she has always been taught to avoid. Instability. Audacity. Adventure. But when the king learns of their relationship, the suitability of the foreign prince is questioned by all at court. He is the risk she has never been allowed to take. The risk not even the shadow of the crown will stop her from taking… Step through the palace gates and discover a captivating historical novel of royal secrets and forbidden love exploring the tempestuous courtship between Princess Elizabeth and Prince Philip in the wake of WWII. Readers are LOVING Before the Crown: 'Magnificent. It carries so much depth and warmness, and closeness to the characters that you do not want to part from them…a page-turner' Best Historical Fiction Reviews 'To say that I adored this book is an absolute understatement. Beautifully written, well crafted and researched. A must read for fans of The Crown' Kim 'Any fans of The Crown will adore this read…the story is well researched and written so beautifully I didn't want it to end' Lucy 'What a pleasure it was to read this charming and heartfelt historical romance… never have I felt so romantically moved' Jena 'Magnificent… It carries so much depth and warmness, and closeness to the characters that you do not want to part from them' Annette 'I really enjoyed this book… Anyone who loved The Crown series will love this book!' Pat 'Perfect for fans of Netflix's The Crown' Elizabeth 'This is the story that we ALL want to read…I loved every single page' Vicki ...Show more