$32.99
AUD
Category: Self Help
What if you could turn anxiety into your superpower? A groundbreaking approach that has helped thousands by founder of the Sydney Anxiety Clinic.  
$27.99
AUD
$32.99
(15% off)
Category: Self Help
Ever wondered whether change is possible? Respected businesswoman Stacey Currie is proof that it is. Raised in housing commission accommodation, Stacey was pregnant at 15. At 19, she had two kids and was homeless. At 21, authorities gave her a stark choice- leave her abusive partner and go into counsell ing or lose her three kids to foster care. Stacey had to make big changes. When all she knew was battling, figuring out goals for her 'new life' seemed impossible. Starting with what she didn't want, she got rid of one unhelpful habit after another. Now a qualified leadership coach and mentor, the happily married mother of five shares how she turned her life around.Each chapter of Good Riddance focuses on a habit Stacey once had things like blaming others, hanging on to limiting beliefs, being addicted to drama and shows how she got herself unstuck. With her no-bullshit style and humour, Stacey is the life coach you've always needed. Her explanations, exercises and prompts will see you regain hope, lose your baggage and set up a new chapter in your life.Say good riddance to bad rubbish and start living the life you really want.   ...Show more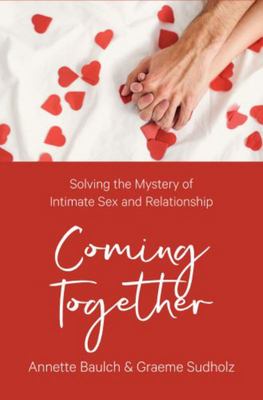 $29.99
AUD
Category: Self Help
"Some are born great, some achieve greatness and some have greatness thrust upon them." William Shakespeare, Twelfth Night Around the globe people have been crying out for "Leadership": demanding it, begging for it. From the farcical spectacle of short-lived Australian prime ministers shoving each other through the revolving door to scandalous failures of governance in Australia's financial institutions and the moral abyss in church leadership, to the mess of Brexit and the chaotic unpredictability of the Trump administration, and now the greatest leadership challenge since World War II: Covid-19. Stable, reliable, sensible leadership has been in short supply. We often resort to the word 'Shakespearean' to explain our dramatic times. And indeed, we can learn a lot from Shakespeare about leadership – good and bad. The world's greatest analyst of human behaviour and motivation; a man well acquainted with crises of leadership in tumultuous times; a man whose dry wit, bottomless empathy enabled him to encapsulate countless valuable life lessons that still ring with relevance today. As someone who has spent a good deal of the last seventy-something years studying, performing and directing Shakespeare's plays, John Bell has absorbed quite a few valuable lessons in life, character and leadership from the bard, and then put these to good use running two successful theatre companies. Some Achieve Greatness contains invaluable lessons on leadership, drawn from John Bell's extensive relationship with Shakespeare and his own experience as a cultural leader, illustrated with an irreverent and contemporary set of cartoons by Cathy Wilcox. 'Should be mandatory reading for all our leaders and aspiring leaders.' David Williamson 'John Bell on Shakespeare is always riveting, but John Bell on Shakespeare through the lens of leadership is a revelation. Packed with insights, this is inspirational reading for anyone who aspires to be an effective leader – and anyone who wants to understand why so many leaders fail while others prevail.' Hugh Mackay "Poetical, profound and practical leadership advice from the Bard and the Bell. It just doesn't get better than this." Jane Caro ...Show more
$29.99
AUD
Category: Self Help
An upbeat, inspirational guide to finding happiness in an often toxic social media world, from bestselling author Melissa Ambrosini. Comparisonitis / com·par·isoni·tis/ (noun)The compulsion to compare one's accomplishments to another's to determine relative importance.We 've all felt it - that sinking feeling when you start comparing yourself to someone else. Maybe it's a friend, maybe it's someone on social media, maybe it's just a random person on the street. Whatever the situation, you're suddenly convinced that the other person is better than you (or smarter, or more successful, or more WHATEVER) and you're left feeling gutted, deflated, and completely worthless.That feeling is called comparisonitis. And if you've suffered from it, you are NOT alone.Comparisonitis is a toxic condition that occurs when you compare yourself to others so frequently and fiercely that you're left paralysed, with your confidence in tatters and your self-worth plummeting. It can lead to a whole range of negative outcomes - including depression, anxiety, overthinking, envy, guilt, regret and defensiveness. And yet instead of moving away from this culture of comparison, it seems that we're leaning into it more than ever before...But enough is enough! Join bestselling author Melissa Ambrosini to discover why we fall prey to comparisonitis, how to free yourself from this toxic affliction, and how to raise your self worth so radically that you'll never let comparison rob you of your joy again. With her signature combo of heartfelt honesty and soulful straight talk, Melissa will show you step by step how to reboot your perspective, reconnect with what matters, and live your life for you (no one else), in a radical shift towards freedom, authenticity, and full-blown self-love.   ...Show more
$16.99
AUD
Category: Self Help
Inspiration surrounds us, if we know how to see it. Inspiration elevates the ordinary moments of every day through nature, art, words, music, kindness and humanity. Inspiration mines beauty in the breakage, guiding us through the tough times and reminding us how precious each moment is.'Every morning we are born again. What we do today is what matters most.' - Buddha (Siddartha Gautama) (563 BC-483 BC)Patrick Lindsay finds resilience through inspiration - not just to navigate, but to enrich our daily life. Inspiration is the guiding force to help us make the most of what we have and live a better life. Inspiration finds the strength to look on the bright side and look at life with optimism and hope. It finds beauty in the banal, encourages calmness in the chaos and lifts our spirits when they're heavy. ...Show more
$32.99
AUD
Category: Self Help
We're more connected, yet lonelier than ever - practical ways to combat the alarming rise of loneliness by bestselling author and social researcher, Maggie Hamilton. Practical solutions to combat social isolation in our families and communities.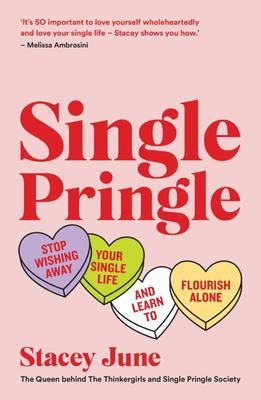 $32.99
AUD
Category: Self Help
An empowering guide for millennial singles, sharing practical tools and advice on how to relish and revel in the solo life. 'It's SO important to love yourself wholeheartedly and love your single life - Stacey shows you how.' - Melissa Ambrosini We're encouraged to be comfortable doing our own thing the se days. Female empowerment! Be independent! But many of us have yet to master the tools for living happily on our own. Stacey June is here to help! With the assistance of a whole slew of experts, a wild variety of romantic and sexual partners, a few fairly average boyfriends, and some healers, yogis and 'kumbaya' moments, Stacey dives into the principles of being comfortable alone, living independently and going after every opportunity in life. Learn the ins and outs of why you're staying in a relationship for too long, dating for the wrong reasons, discovering that casual sex doesn't always feel 'single and fabulous' and a whole lot more. Practice self-care, go on a date with yourself and never stop believing in love - because it's completely possible to live happily solo while still being open to relationships. Let's stop wishing away our single lives, because the single pringle life is awesome.   ...Show more
$34.99
AUD
Category: Self Help
A straight-talking, uplifting and inspiring guide to living a better life and becoming a better human being - through compassion, tolerance, acceptance and love - from one our very best, most authentic and genuine people, the Reverend Bill Crews. He's been named one of Australia's 100 most influential p eople, yet he's often considered a thorn in the side of his own church. He's a fierce campaigner against poker machine gambling yet it was the proceeds of a horse race that first established his soup kitchen that now feeds thousands across the city. His Sunday-night radio show is the most widely listened to across the nation, but he often makes the news himself. He is a 75-year-old minister and regularly inspires news article headlines that read: 'What if we were all like Bill Crews?' He is the epitome of compassion and often controversial. He is Bill Crews, the charismatic shepherd of Ashfield in Sydney's inner-west. Bill has spent his entire adult life in the service of others, giving a voice to the truly voiceless, be they prostitutes on the streets of Sydney's Kings Cross, refugees fleeing ISIS in a shanty-town camp in Northern France, or Korean women abused during WWII. Bill Crews has spent an unfathomable amount of hours on the frontline of life with the marginalised, disenfranchised and the abandoned.This book is for the secular and the spiritual alike; it's for those who believe and those who don't, won't or can't. It's a much-needed and timely manifesto on being a better human and how to pay it forward. It's bottled wisdom - to help us all live a better life.   ...Show more
$34.99
AUD
Category: Self Help
Oprah Winfrey and renowned brain development and trauma expert, Dr. Bruce Perry, discuss the impact of trauma and adverse experiences and how healing must begin with a shift to asking, "what happened to you?" rather than "what's wrong with you?" Through wide-ranging, and often deeply personal conversat ion, Oprah Winfrey and Dr. Perry explore how what happens to us in early childhood - both good and bad - influences the people we become. They challenge us to shift from focusing on, "What's wrong with you?" or "Why are you behaving that way?," to asking, "What happened to you?" This simple change in perspective can open up a new and hopeful understanding for millions about why we do the things we do, why we are the way we are, providing a road map for repairing relationships, overcoming what seems insurmountable, and ultimately living better and more fulfilling lives.   ...Show more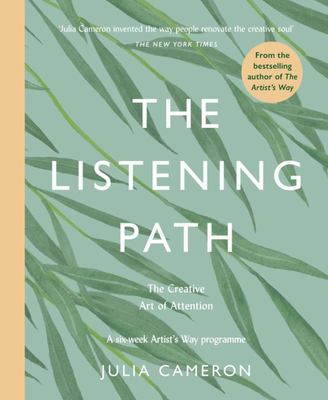 $29.99
AUD
Category: Self Help
A groundbreaking new book about listening to ourselves, to others and to the world from the internationally bestselling 'queen of change', Julia Cameron. From the bestselling author of The Artist's Way comes a new, transformative guide to deeper, more profound listening and creativity. Over six weeks, readers will be given the tools to become better listeners-to their environment, the people around them, and themselves. The reward for learning to truly listen is immense. As we learn to listen, our attention is heightened and we gain healing, insight, clarity. But above all, listening creates connections and ignites a creativity that will resonate through every aspect of our lives. ...Show more