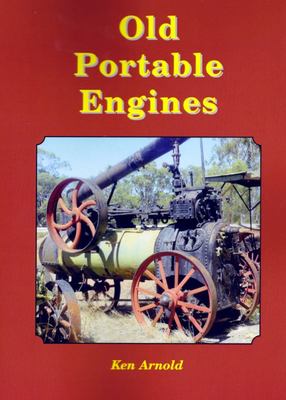 $29.99
AUD
Category: Transport
History of the Bendigo Pottery with historical photographs, advertisements, letter heads, pottery marks, old price lists, line drawings.Sections onBarrels, Bottles, Demijohns, Filters,Inks, Jars, Jugs, Teapots, Miscellaneous wares, Majolica, Parian and Waverley wares and the revival period.Histories of the firms for whom the barrels, jars and filters were made.Data base of bottles accompanied by over 200 photographs of bottles. Also data base for demijohns, from records available.Hundreds of full colour photographs. ...Show more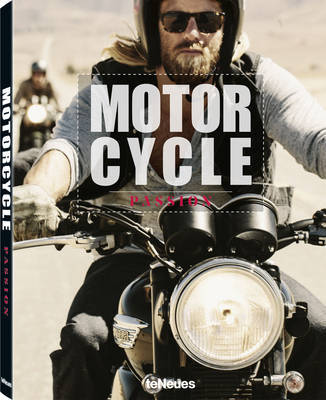 $120.00
AUD
Category: Transport
There aren't many other ways to better escape everyday woes than on a motorbike. They invoke emotions and a longing for adventure. Form and precision define these machines as timeless and important cultural objects. Simply put, motorcycles make a statement. All you have to do is just hop on, rev up, and go. Within these pages you'll experience the thrill of feeling the wind on your face on a journey through the exciting world of motorcycles. Readers will delve into the game- changing bikes and gear as well as the songs and films that sought to replicate the yearning for independence and rebellion. Riveting tours, the world's most unique motorcycle shops, and legendary events are also highlighted throughout this compelling title. ...Show more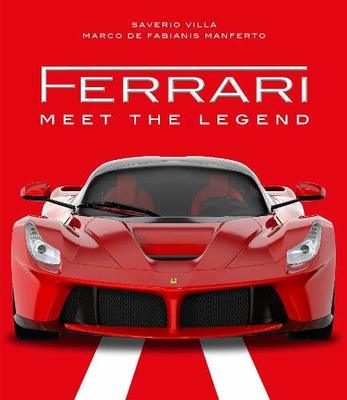 FERRARI Meet the Legend
by MARCO. VILLA DE FABIANIS MANFERTO (SAVERIO.)
$89.99
AUD
Category: Transport
Not only motor fans know that Ferrari goes beyond a simple brand for luxury cars - it's a real way of living life, made of passion, history and speed. This comprehensive volume is a must-have for every motor lover as well as an emotional book which collects the soul of the Ferrari world. The men who mad e Ferrari great: from Enzo Ferrari to the most important figures who have worked at the Maranello plant. The volume inlcudes designs, technical analysis and specifications of the most important Ferrari models, from the 166 Inter (1948) to the incredible models of the last few years. A journey through time in discovery of cars, anecdotes and life experiences related to the intimate soul of the Ferrari experience. AUTHORS: Marco de Fabianis Manferto is a freelance industrial and publishing designer. He has a degree in Industrial Design and a master's degree in Product Design at the IED (Istituto Europeo di Design), specialised in 3D modelling. Saverio Villa is a journalist and editor of one of the most famous Italian magazines about cars and motors in general. He has already written several books for Edizioni White Star about the world of cars and motorcycles. ...Show more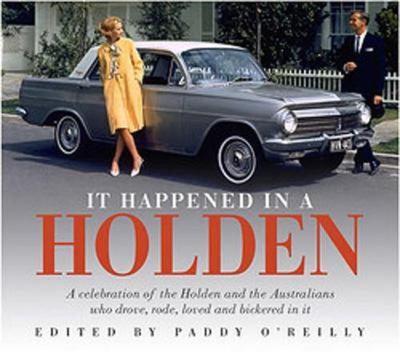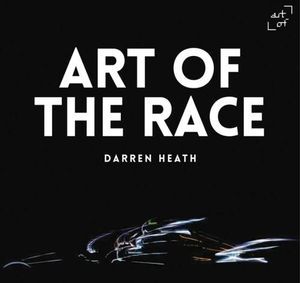 $39.99
AUD
Category: Transport
- Art Of The Race is Darren Heath's first photography book, and is book 1 in a series of collaborations with Art Of Publishing Limited- Darren Heath is one of the preeminent photographers in F1 today, with a unique ability to capture speed, color and noise through the medium of a still photograph, often eschewing the obvious in favor of the abstract; he has 46,000 Twitter followers- Formula One is a global sport with an affluent and loyal fanbaseSpeed, color, noise, excitement. Art Of The Race, V14 encapsulates the very essence of Formula 1 motor racing through the lens of Darren Heath, one of the sport's most celebrated photographers. Art Of The Race captures the key moments and rarely seen footage of each race as the season unfolds, whether it's the epic battle between Mclaren teammates Hamilton and Rosberg, or the humbling drivers' gathering in support of their colleague Jules Bianchi. ...Show more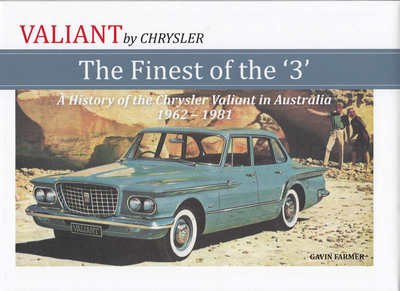 $100.00
AUD
Category: Transport
This is a history of the Chrysler Valiant from the original Q series in America from 1960 through to the last built in 1981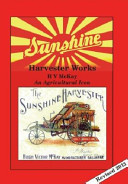 $29.95
AUD
Category: Transport
Catalogue of machinery produced by H.V. McKay Pty. Ltd.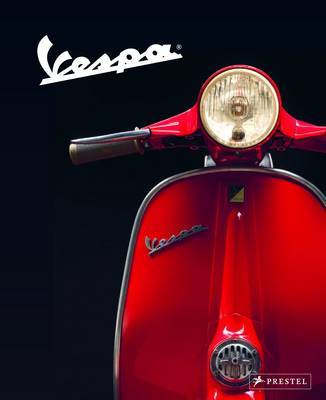 Vespa
by Velerio Boni
$75.00
AUD
Category: Transport
Vespa fans will delight in combing the pages of this history of the world's most recognizable scooter. Written in cooperation with the manufacturer, Piaggio, it tells the story of the scooter's origins in post-war Italy, when the rebuilding of the country necessitated an affordable and modern means of t ransport for the masses. Italian for "wasp", the term "Vespa" caught on quickly, but the scooter achieved international stardom when Audrey Hepburn hopped on Gregory Peck's Vespa in the film "Roman Holiday." As a result, a vehicle originally designed as utilitarian came to symbolize style, freedom and romance. The book includes a gatefold listing the Vespa models from 1943 to today along with images of Vespa's throughout the decades, including the most iconic designs as well as today's luxury editions. In colorful photographs and text this volume also traces the succession of technological and stylistic improvements that have helped maintain Vespa's status as one of the world's iconic scooter brands. ...Show more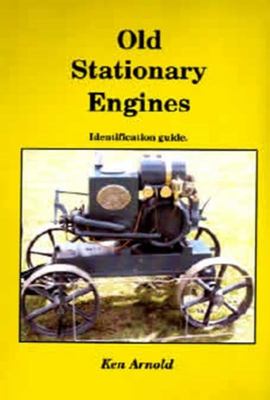 $29.95
AUD
Category: Transport
Reproduced old advertisements and photographs from around the rallies and museums. An excellent identification guide.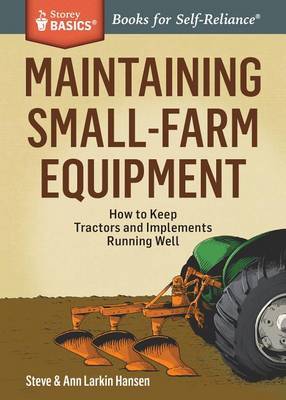 $15.99
AUD
Category: Transport
This Storey Basics(r) title offers exactly what you need to know to keep your small farm's equipment in good working order. Long-time farmers Steve and Ann Larkin Hansen cover everything from tractors and mowers to trimmers, tillers, ATVs, plows, discs, drills, planters, cultivators, mechanical rakes, a nd balers, showing you how to care for your equipment to prevent problems and how to diagnose and fix the things that do go wrong. ...Show more