$39.99
AUD
Category: Fashion
A special enlarged edition of the international bestseller Coco Chanel: The Illustrated World of a Fashion Icon celebrating 50 years since Coco's death, 100 years of Chanel No.5 and five years since the original release of this beautiful illustrated biography from globally renowned illustrator Megan Hes s.   Discover the story of Coco's amazing early life, the iconic fashion empire that she built, and the legacy that the left behind, brought to life with Megan's stylish and whimsical illustrations.   The special edition features a larger format, beautiful new cover and a ribbon. ...Show more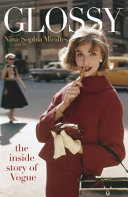 $32.99
AUD
Category: Fashion
Glossy is a story of more than a magazine. It is a story of passion and power, dizzying fortune and out-of-this-world fashion, of ingenuity and opportunism, frivolity and malice. This is the definitive story of Vogue. Vogue magazine started, like so many great things do, in the spare room of someone's house. But unlike other such makeshift projects that flare up then fizzle away, Vogue burnt itself onto our cultural consciousness. Today, 125 years later, Vogue spans 22 countries, has an international print readership upwards of 12 million and nets over 67 million monthly online users. Uncontested market leader for a century, it is one of the most recognisable brands in the world and a multi-million dollar money-making machine. It is not just a fashion magazine, it is the establishment. But what - and more importantly who - made Vogue such an enduring success? Glossy will answer this question and more by tracing the previously untold history of the magazine, from its inception as a New York gossip rag, to the sleek, corporate behemoth we know now. This will be a biography of Vogue in every sense of the word, taking the reader through three centuries, two world wars, plunging failures and blinding successes, as it charts the story of the magazine and those who ran it. ...Show more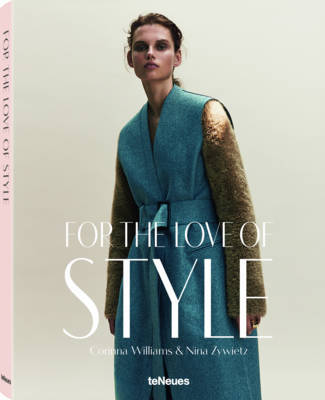 $95.00
AUD
Category: Fashion
"Fashion changes, but style endures." Coco Chanel knew what she was talking about: she used the transience of fashion to her advantage, revolutionizing traditional women's fashion styles at the dawn of the 20th century. Since then, styles have changed and evolved with every passing season. But what is s tyle, and what kinds of style are there? These are precisely the questions we answer in For the Love of Style. We showcase the best-known and most exciting trends, from boho to preppy to the boy- friend look. Where did these trends come from, who influenced them, and who perfected them? This style guide explains all of this and more, with inspiring pictures and detailed texts by Corinna Williams and Nina Zywietz. We also tell you how to build the perfect wardrobe: For the Love of Style shows the must-have pieces, from trench coats to sailor shirts, for every body type and bud- get, and shares styling tips to help you get in touch with your inner fashionista. ...Show more
$60.00
AUD
Category: Fashion
A stunning exploration of fashion's premier art form with internationally renowned illustrator Megan Hess. Hundreds of hours, many expert hands and unimaginable metres of fabric: couture is truly wearable art, where creativity and craftsmanship collide. Megan Hess has spent her career documenting fashi on's most beautiful people, places and pieces. In The Illustrated World of Couture, she brings to life its most important - and intriguing - art form, with fascinating insights and exceptional illustrations. Worn by only a handful of people worldwide, couture still has incredible influence, even beyond the traditional boundaries of fashion. In this unique collection, follow Megan through the intricate details, multifaceted inspirations and dramatic shows that define the couture experience. Let her introduce you to the generations of creators who conceive and craft these fantastical garments, and the collectors who treasure them. And travel with her to the exclusive ateliers and glamorous events of the world's fashion capitals to see how couture is both designed and displayed. Megan Hess invites you to discover The Illustrated World of Couture in this essential volume for all fashion devotees.   ...Show more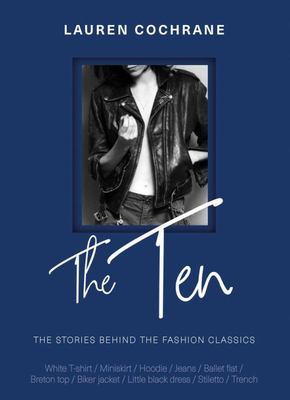 $29.99
AUD
Category: Fashion
From the evolution of the white T-shirt from army staple to symbol of achingly cool simplicity, the hoodie's birth in the monasteries of Rome to its domination of streetwear, and the transition of the stiletto from the feet of fifteenth-century Iranian equestrians to those of New York businesswomen, The Ten puts fashion in context. White T-shirt, Miniskirt, Hoodie, Jeans, Ballet flat, Breton top, Biker jacket, Little black dress, Stiletto, Trench. What are you wearing? In all likelihood, your outfit will feature at least one of these 10 items. Familiar, commonplace, ubiquitous - each piece has become an emblem of a certain style, carrying its own connotations and historical significance. They aren't just clothes - our social history is contained within these perfect 10 pieces. They're vessels that hold the history of style, politics and identity: while trends may come and go, these are here to stay. The Ten includes deep dive explorations into each item's history, how it gained its reputation, and what it means today, accompanied by stylish photography and illustrations. Stories of iconic adopters and landmarks in the story of each piece reveal how they have achieved their status as so ubiquitous and yet so extraordinary. From the evolution of the white T-shirt from army staple to symbol of achingly cool simplicity, the hoodie's birth in the monasteries of Rome to its domination of streetwear, and the transition of the stiletto from the feet of fifteenth-century Iranian equestrians to those of New York businesswomen, The Ten puts fashion in context. Showing how certain pieces are just as ubiquitous on the catwalk as on the street, Lauren Cochrane's crucial volume defines the fashion items that make up your wardrobe, and how they got there, providing the perfect excuse - a pedigree, a narrative, a realness - for the reader to wear them time and time again. ...Show more
$99.99
AUD
Category: Fashion
With images of the four houses' most timeless and celebrated designs, plus captivating text on the personalities and lives of the creative geniuses behind the brands, Little Box of Style is the quintessential collection that will delight any fashion lover.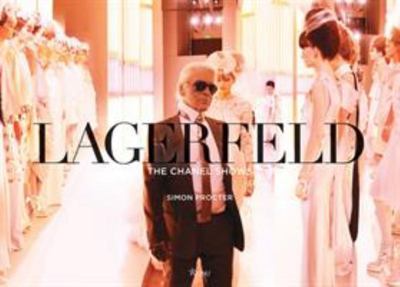 $150.00
AUD
Category: Fashion
Lagerfeld showcases in an oversize format ten years of Chanel's most influential fashion shows shot by English photographer Simon Procter. Over the past decade, fashion shows have evolved into monumental productions, requiring a level of sophistication and creativity on par with the clothes they present . This has been most evident in Paris at the now legendary runways of Karl Lagerfeld for Chanel. To capture the energy of the events, Procter visually re-creates the epic sets - from a luscious forest scene to a rocket launch - combining multiple photographs to illustrate in a single image the many perspectives of the intense but fleeting spectacle. The resulting artworks are held in collections worldwide and published in this book for the first time alongside never-before-seen candid images of Lagerfeld and the models preparing backstage. Lagerfeld offers the reader an unparalleled look into the wide-ranging creativity of one of history's most respected and iconic designers, making this an invaluable resource for all lovers of fashion and especially admirers of Chanel and Lagerfeld's incomparable legacy. ...Show more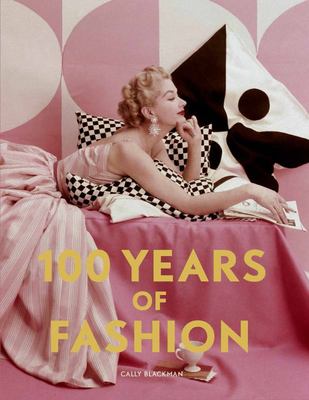 $29.99
AUD
Category: Fashion | Series: Pocket Editions Ser.
This book documents the most exciting and diverse period in fashion: from 1900 on, when women's lives and manner of dress changed dramatically. From home dressmaking to couture, from rationing to "The New Look," from the birth of the teenager to mass manufacture, this selection of over 400 photographs a nd illustrations tells the fascinating story of a fashion revolution. 100 Years of Fashion will appeal to everyone with an interest in fashion.   ...Show more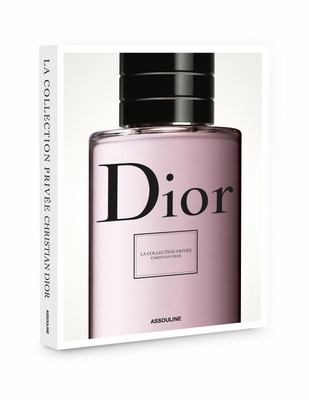 $190.00
AUD
Category: Fashion | Series: Classics Ser.
A showcase for the expertise of Dior perfumer-creator Francois Demachy, the Christian Dior Private Collection is a portfolio of refined fragrances reflecting the exceptional heritage of the founding couturier. Allowed unprecedented liberty of creation, Demachy composes bold and unique fragrances crafted from the finest precious ingredients. At the heart of each signature fragrance is a flower with a specific Dior reference. This beautifully illustrated volume unveils the creative journey behind this exquisite collection of haute parfumerie from Dior." ...Show more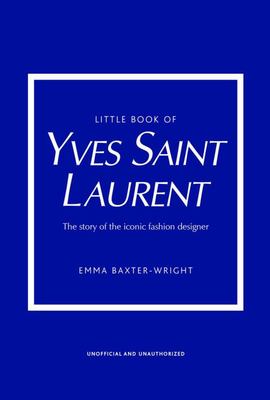 $24.99
AUD
Category: Fashion | Series: Little Book of Fashion Ser.
Little Book of Yves Saint Laurent is the pocket-sized and exquisitely illustrated story of 60 years of innovative fashion design. An enigmatic, daring and astonishingly creative designer, Yves Saint Laurent is credited with the elevation of haute couture to fine art, turning the fashion show into a spe ctacle of breathtaking proportions, and revolutionizing the gendered norms of womenswear. Describing Saint Laurent's beginnings in Algeria as a precocious boy making miniature garments from fabric scraps, Little Book of Yves Saint Laurent depicts, in beautiful photographs and insightful text, the designer's ascent from fashion student to the right-hand of Christian Dior. Going on to found his own fashion house in 1961, Saint Laurent created his famous 'le smoking' trouser suit, brought the leather jacket to the mainstream and astounded the fashion world with his blend of elegance and artistic drama. Little Book of Yves Saint Laurent is a stylish gift for any lover of fashion. ...Show more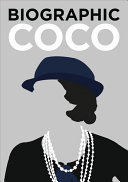 $19.99
AUD
Category: Fashion | Series: Biographic Ser.
Many people know that Gabrielle "Coco" Chanel (1883-1971) was a prolific French fashion designer and founder of the House of Chanel, who ruled over Parisian haute couture for almost six decades. What, perhaps, they don't know is that, she was taught to sew by nuns and started Chanel by making hats; that she lived in a suite at the Ritz Hotel, Paris, for 37 years; that, in 1935, she was recognized as the world's wealthiest woman; and that, prior to her fashion career, she worked as a singer, famously gaining the nickname "Coco" from one of her songs. This book presents a visual catwalk through her life and work, with an array of irresistible facts and figures converted into infographics to reveal the genius behind the garments. ...Show more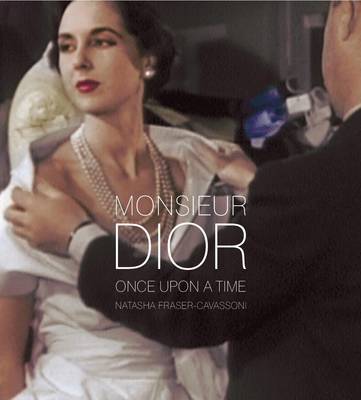 $135.00
AUD
Category: Fashion
Monsieur Dior: Once Upon A Time is an exlusive behind-the-scenes look into the ten years Christian Dior ran his esteemed house. As women were starved for glamor following World War II, Dior's New Look was revolutionary in bringing femininity back to fashion with a bold use of fabric and silhouetted line s. In the short time he ran the house, Dior rose to superstardom and managed to expand his empire to perfumes, jewelry, and hosiery while opening boutiques all over the world. Author Natasha Fraser-Cavassoni interviewed dozens of people who had a direct relationship with the fashion designer such as Jacqueline de Ribes, Olivia de Havilland, John Fairchild, Pierre Cardin, Victoire Doutreleau, and many others, including his vendeuses or saleswomen, society clients, models, and muses, giving readers unique intimate insight into how this captivating house operated. With dazzling images by photographers such as Cecil Beaton, Henri Cartier-Bresson, Lord Snowdon, and Willy Maywald, as well as never-before-seen materials from the Dior Archives, this account is a fresh and surprising view into the House of Dior and life of its brillant founder. Monsieur Dior: Once Upon A Time is elegantly presented in a Dior grey box with silver tissue paper and a grosgrain bookmark. Condition - Near New   ...Show more