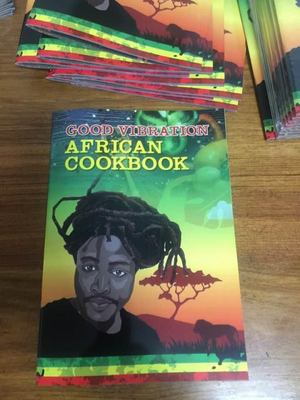 $25.00
AUD
Category: Food and Wine
AFRICAN COOKBOOK WITH HEALTHY AFRICAN RECIPES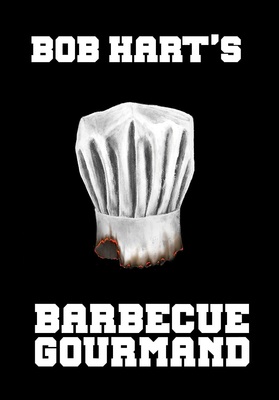 $34.95
AUD
Category: Food and Wine
 Barbecue bon vivant Bob Hart has covered every gamut of the art, from cooking outdoors over fire in his BARBECUE UNPLUGGED, to the basic bibles every barbecuer needs: his two Heat & Smoke titles.  With those foundations now well established, Bob has dragged his trusty barbecues into a world of ha ute cuisine, where pears are lovingly cooked over charcoal with a waft of pecan smoke, where salmon is placed on a cedar plank for a new twist on a salad nicoise and where a classic tournedos Rossini is dragged out of the kitchen and on to a grill. Perhaps the most ambitious barbecue book ever attempted, BARBECUE GOURMAND features more than 50 illustrated recipes for gourmet meals plus essential side dishes, salads and indispensable sauces, dressings, rubs and gravies that bring a touch of class to the barbecuing art and allows that staple of any Aussie backyard to take its rightful place as the star of a fancy dinner party. AUTHOR: Bob is the founder of the Melbourne-based Australian Barbecue Academy, where he teaches masterclasses for small groups in his magnificently appointed backyard, and has been a regular contributor to radio station 3AW. The former journalist and current food writer has cemented himself as Australia's foremost authority on all things barbecue and barbecuing, and no serious Aussie backyard hero can claim the title of barbecue champion without first consulting one of Bob's books. ...Show more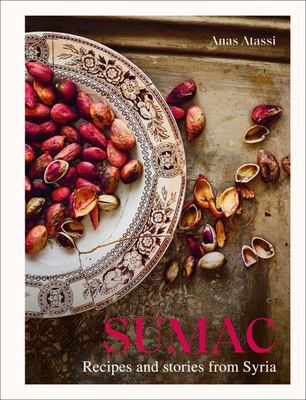 $49.99
AUD
Category: Food and Wine
The Syrian kitchen, shaped by influences from neighboring countries, has deep historical roots and evolved to perfection over thousands of years. Sumac is filled with traditional and contemporary Syrian recipes that were inspired by personal stories. The gorgeous photography illustrates how beautiful th is country was and still is, and family photographs add depth to the author's history. Each chapter is filled with the author's memories of family celebrations and the country that inspired the book. He tells stories of traditional weekend breakfasts in his grandmother's garden and of the mezze his mother cooked for family gatherings. There are memories of the rich aromatic flavors of the Syrian kitchen where fragrant spices like the lemony and deep red sumac are prized ingredients. In the author's words: "With this book, I hope to build a bridge between Syrian culture and the rest of the world, with food the common denominator. But even more, I hope that Sumac will present a positive image of my country, in spite of all the unfortunate events now taking place in Syria." Over eighty recipes, inspired by the author's family recipes and his travels Beautifully photographed by Rania Kataf, who shot Humans of Damascus For anybody curious about a country so often in the news headlines but so difficult to visit as a tourist   ...Show more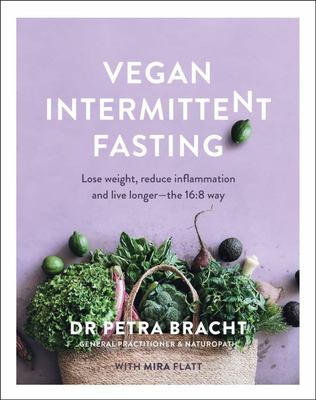 $39.99
AUD
Category: Food and Wine
The definitive (and first!) vegan guide to intermittent fasting for weight loss and improved health-with over 80 plant-powered recipes to keep you fuller longer.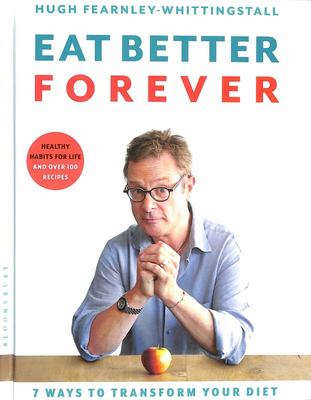 $45.00
AUD
Category: Food and Wine
In Eat Better Forever, Hugh Fearnley-Whittingstall gives you all the tools to improve your eating habits, and therefore your life - permanently. And to help it all happen, he's added his 100 healthiest recipes yet.   In this ground-breaking book, instead of promising a gimmicky single-fix solution to th e challenge of healthy eating, Hugh extracts the knowledge, advice and healthy habits, from cutting edge research into the obesity crisis, to produce 7 simple strategies that will transform your diet and your health. Starting with the blissfully simple message that we all need to Go Whole, he leads us away from the industrial junk and processed foods that are doing so many of us so much harm and returns us to the real foods that nurture us and keep us well.   Everything that follows is clear, believable and achievable. From sorting the good carbs from the bad, learning not to fear fat, and looking after our gut, to renegotiating the foods we call 'drinks' and being mindful of when to eat...and when to take a pause... Hugh guides us to a better way of eating that will last us our whole lives.   It's all offered up with reassuring tips and switches that help us act on the vital knowledge he imparts. And the 100 recipes that come with it, and their endless variations, make for a lifetime of healthy eating.   ...Show more
$36.99
AUD
Category: Food and Wine
A collection of tried and tested, family favourite Australian recipes from the members of The Country Women's Association of Victoria Inc. The recipes gathered here come from the wonderful cooks of The Country Women's Association of Victoria Inc., some of whom would never have envisaged that their reci pes would still be in such demand. The 185 tested and true recipes in this book have been shared countless times between friends and published as community cookbooks to raise funds for cash-strapped good causes. Food tastes may have changed and evolved, but these recipes stand the test of time - Tex Mex Fish with Crispy Potato Slices to feed a hungry family, Lamb, Lentil and Rosemary Soup to give as a gift to a neighbour who might need a helping hand, or Orange Poppyseed and Cardamon Biscuits to share with a friend with a strong cup of tea. There are recipes for breakfasts, morning teas, soups, salads, vegetarian dishes, main meals, jams, chutneys and preserves, updated with additional tips and hints to ensure success for the most inexperienced modern cook.   ...Show more
$34.99
AUD
$39.99
(12% off)
Category: Food and Wine
Nothing beats slow cooking when it comes to convenience. With minimal preparation, simple ingredients and just one pot, you can set and forget, then enjoy hearty, wholesome meals every night of the week. Indulge in the joy of preparing simple, hearty, sustaining meals, with a healthy dose of family fav ourites in the mix, too. From tagines and tacos to pot roasts, pies and puddings, all recipes include conventional stovetop or oven instructions as well as those for slow-cooker machines. These dishes, even if they're new to you, will give you the warm, fuzzy feeling of having come home. So, it's time to roll up those sleeves, switch on the slow cooker or fire up the oven and get cooking. Slow cooking is clever cooking ... and, as they say, good things come to those who wait. Recipes include:- Eggplant and mushroom cottage pie- Slow-cooked honey-mustard salmon- One-pot chicken parmigiana- Japanese chicken curry- Pork and pineapple tacos- Spiced ginger beer ham hocks- Beef pho- Pot au feu- Greek lamb and risoni stew- Lamb biryani- Sticky date pudding- Lemon delicious   ...Show more
$39.99
AUD
Category: Food and Wine
In Venice you'll often hear the phrase Andiamo per un ombra? ('Shall we go for a drink?'). And it's this 'ombra', the Venetian name for a small tumbler of wine, that inspired Carlo Grossi's restaurant - a modern take on an authentic Italian salumi bar right in the bustling heart of Melbourne. Any time is a good time for a drink at Ombra, and when you step in the door at 76 Bourke Street you'll always find a warm and hospitable welcome (and something delicious to eat). It's an intimate, energetic place where all walks of life can drop by and come together over plates of finely cured meats and cheese, bringing with them a great sense of community - a community that thrives at the bar; that argues, loves and lives between slurps of white wine and Aperol. The Ombra cookbook brings together the very best of Carlo's food and hospitality, from lovingly aged meats and homemade sausages to mouth-watering pizzas, all sorts of irresistible bar snacks (cicchetti), hearty evening meals, fermented and pickled vegetables and fruits, and delectable desserts to finish off the evening. With family heirloom recipes and dishes inspired by Carlo's travels all over Italy, the Italian ideals of preservation and quality produce are on proud display in this collection of familiar and tasty food that's made for sharing over a lively conversation. So pull up a seat - it's time for un ombra!   ...Show more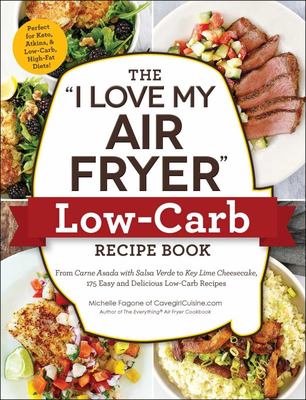 $29.99
AUD
Category: Food and Wine | Series: "I Love My" Ser.
A low-carb diet is a healthy approach to eating, and it can be used as a weight loss technique or as a way to reduce inflammation and improve overall health. And with an air fryer, you no longer need to sacrifice flavor. It's easier than ever to create satisfying, whole-food dishes in record time using fresh and simple ingredients! The "I Love My Air Fryer" Low-Carb Recipe Book is a must have for air fryer owners who adhere to a low-carb diet and want fast, healthy, and delicious meals their whole family can enjoy. Inside, you'll find 175 low-carb recipes, including: Mediterranean Jalapeño Poppers, Peach Barbecue Pork Chops, Chili Lime-Crusted Halibut, Nutty Chocolate Cheescake, Michelle Fagone, blogger and photographer behind the popular Cavegirl Cuisine website, shares how to make flavorful low-carb dishes-from Atkins to keto-with the revolutionary appliance every kitchen needs! Book jacket. ...Show more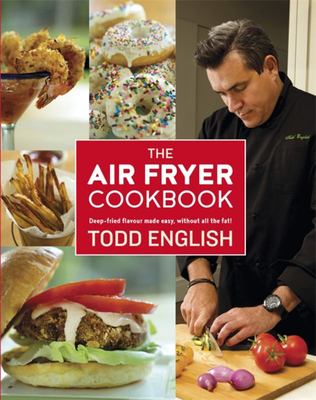 $35.00
AUD
Category: Food and Wine
Air fryers are hot new kitchen appliances that use forced hot air to "fry" foods without oil. This is a huge boon to home cooks who love the flavour and texture of deep-fried foods, but hate the fat, calories, mess, and danger that accompany frying foods in a pan of hot oil. Air fryers are sold at most major retailers, including Argos, Tesco and Amazon. Air fryers have been road-tested by major websites but there is no mainstream cookbook on the market for consumers. ...Show more
$29.99
AUD
$34.99
(14% off)
Category: Food and Wine
Recipes, ideas & inspiration from taste.com.au, Australia's #1 food and recipe brand. Has there ever been a kitchen appliance that we've loved as much as the pie maker? It's taken our kitchens by storm. At the same time, our air fryers and sausage roll maker recipes are quickly gaining all-time fav ourite status, while the jaffle maker and waffle maker have been on our must-have rotation list for years. In Pie Maker & Co you'll find every recipe you need for all your favourite appliances. With 100 recipes covering both sweet and savoury, this is your go-to cookbook where every dish is as easy as... well... pie! Pie Maker & Co includes recipes for the: Pie maker Sausage roll maker Air fryer Jaffle maker Waffle maker From pie maker caramel custard filled doughnuts and pie maker chicken kiev patties, to cheesy maple bacon jaffles and dim sim sausage rolls, there are loads of great recipes to cook up for family and friends. Plus, there are tips on how to adapt a recipe for your appliance, nutritional information and reviews from home cooks just like you.   ...Show more
$24.99
AUD
Category: Food and Wine
I have been asked to write an EASY Air Fryer Book for the better part of 12 to 18 months. As the frequency of these requests increased, so too did my interest in the machines, how they worked and what you could make in them. Essentially, an air fryer is a kitchen appliance that cooks food quickly by 'fr ying' it with minimal oil and very hot air.     Nearly EVERYTHING can be made in an air fryer. If you can bake it in an oven, fry it on your stove top or BBQ it outdoors, chances are you can make it in an air fryer!  Although synonymous with fried chicken and French fries, we hope to have compiled a variety of air fryer recipes that are healthier, more family friendly, nutritious, delicious and above all - EASY!   ...Show more