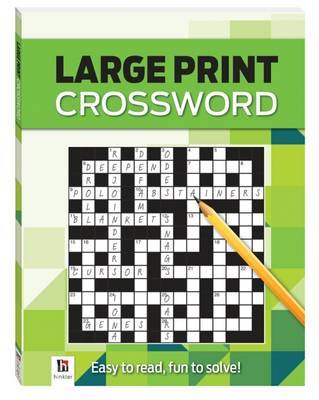 $3.99
AUD
Category: Games and Gambling
Get ready to test your thinking skills without straining your eyes with Large Print Puzzles! These fantastic puzzle books are filled with challenging crosswords and witty word searches. Plus, the large print makes it easy to read for all ages!
$14.99
AUD
Category: Games and Gambling
Over 50,000 clues, over 160,000 solutions--more clues, more solutions than any other book in America. Plus unique long-word finder--makes the tough spots easy to solve! Completely alphabetical, comprehensive, up to the minute, here's the new indispensable crossword puzzle dictionary, the one invaluable guide to solving the most difficult puzzles--including competitions. Arranged for quick and easy reference, it's the crossword fan's home and traveling companion, the best in the U.S.A. ...Show more
$22.99
AUD
Category: Games and Gambling
Which Haruki Murakami novel shares its title with a Beatles song? In Roald Dahl's Charlie and the Chocolate Factory, what is Charlie's surname? What is heavy-drinking Rachel Watson known as in the title of a 21st-century bestseller? And what do you get if you add the number of Bennet sisters in Jane Aus ten's Pride and Prejudice to the number of Karamazov brothers in Fyodor Dostoevsky's The Brothers Karamazov? With four hundred questions covering books from literary classics to modern bestsellers, through iconic children's books and books you say that you've read but really you haven't, The Penguin Book Quiz is as appropriate for making you look well-read at a party as it is for a book-loving family to tuck into after Christmas dinner- it's as enjoyable to read as it is to play. Featuring the work of everyone from Antony Beevor to Zadie Smith, books from The Very Hungry Caterpillar to Ulysses, and with movie, music, television, theatre and literary references abound, this entertaining quiz tickles the fancy (and the brains) of light and heavy readers alike. Answers- - Norwegian Wood - Bucket - The Girl on the Train - Eight (five sisters, three brothers) ...Show more
$14.95
AUD
Category: Games and Gambling
Exercise your brain Tackle over 50 easy, medium and difficult cryptic crosswords Solve puzzles with confidence! Put your cryptic-cracking skills to use! With over 50 puzzles and 1,750 clues for you to conquer, Cryptic Crossword Puzzles For Dummies is filled with cryptics that range from (relativ ely) simple to expert-level, along with brief explanations of the most common types of clues and helpful hints on how to solve them. Used on its own or as a companion to Solving Cryptic Crosswords For Dummies, this book will keep your brain busy for hours! Inside... A short introduction to cryptic crosswords Brief explanations of common clue types Useful reference lists and tools Easy cryptic crosswords Medium-level grids Expert-level puzzles   ...Show more
$16.99
AUD
Category: Games and Gambling
The quickest and most enjoyable word workout around! If you are on your travels, relaxing at home, or on the daily commute, these puzzles offer you an instant brain workout that won't take up too much of your time. Tackle these 400 quick crossword puzzles on the train, tube or bus journey or pack them i n your bags on your next holiday or weekend away. Fun, fast and furious you will while away the time and give your grey matter an enjoyable workout at the same time. Puzzles taken from previously published titles Sun Quick Crossword Books 1 and 2. ...Show more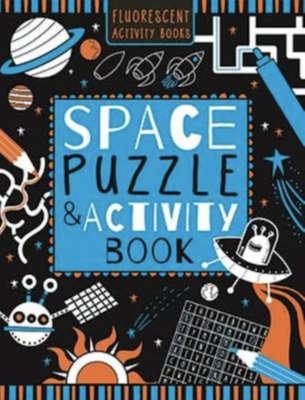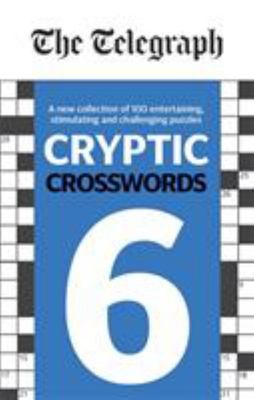 $14.99
AUD
Category: Games and Gambling | Series: The\Telegraph Puzzle Bks.
Put your cryptic crossword skills to the test with this latest edition of quick crosswords from The Telegraph. The ultimate crossword compilation to test your analytical processes and your lateral thinking. Whether on your lunch break, work commute or just a relaxing afternoon, The Telegraph Cryptic Cro sswords 6 is a great selection of headscratchers for any puzzle fan to ponder over. ...Show more
$37.95
AUD
Category: Games and Gambling
Check out this updated chess guide - and up your endgame in no time Over half a billion people play chess worldwide, and the game has been adopted by cultures in every continent around the globe. Whether you're new to the game or moving closer to mastery, Dummies is here to help you get your head in the game and start playing like a chess champ. Offering easy-to-follow explanations of the game and its strategies, this new edition is a must-read for those developing their technique or looking for an extra edge in their next match. * Get to know the pieces, their powers, and their role in gameplay * Practice good chess etiquette and mind your middlegame * Plan a strong opening and strategize throughout the match * Confidently challenge opponents in person, online, or at tournaments * Pass down your love of the game to the next generation of chess players Chess For Dummies walks you through the ins and outs of chess and gives you the know-how you need to open strong and outwit your opponent - over the board and online. ...Show more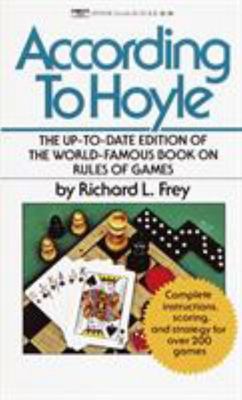 $23.99
AUD
Category: Games and Gambling
"A must for anyone who wants to play a game and play it correctly."Charles H. GorenWhether you play card games, dice games, parlor games, word games, chess, checker, backgammon, or solitaire games, here is a comprehensive, up-to-date book with the complete rules of your favorite games of skill and chanc e. ACCORDING TO HOYLE gives not only the rules but expert advice on winning, too. ...Show more
$17.99
AUD
Category: Games and Gambling
From the puzzles section of The Times our Editors have chosen the best selection of general-knowledge and definition crossword puzzles to keep even the most eager enthusiasts entertained for hours. This collection of 300 accessible puzzles are utterly addictive, yet concise enough to be solved relative ly quickly. Encompassing a wide range of subjects including geography, literature, history and culture, these general-knowledge and definition-based puzzles will test your word power and broaden your horizons at the same time. With clues that are satisfyingly skillful and containing no cryptic elements, these crosswords are guaranteed to stretch your mind and entertain you equally. Puzzles selected from Times Quick Crossword Books 17, 18 and 19. ...Show more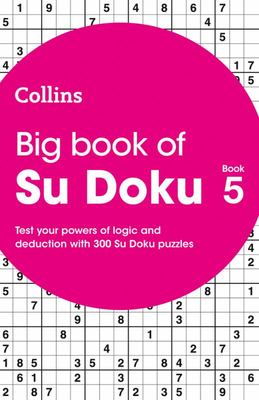 $15.99
AUD
Category: Games and Gambling
A bumper collection of easy, medium and difficult Su Doku puzzles to test your mental dexterity, powers of logic and deduction. 100 easy, 100 medium and 100 hard puzzles. Solutions easily found at the back of the book. Keep your mind sharp and test your powers of deductive reasoning. Ideal for whiling a way those long commutes, travelling on holiday or relaxing at home. ...Show more